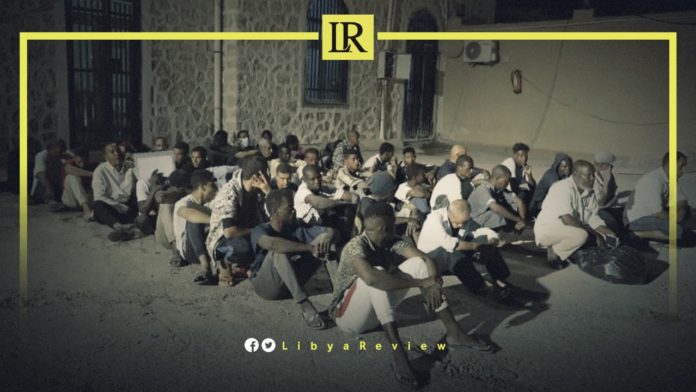 Libya's Anti-Illegal Migration Agency has repatriated 163 Nigerian migrants, including women and children through Tripoli's Mitiga International Airport.
The agency said in a statement that the repatriation was carried out by the Interior Ministry and the Office of the Attorney General in coordination with the International Organization for Migration (IOM), as part of the voluntary return program for migrants. A medical examination and COVID-19 tests were conducted for the travellers.
Nigeria's National Emergency Management Agency (NEMA) confirmed that the migrants arrived in the Murtala Mohammed International Airport (MMIA) in Ikeja, Lagos.
The NEMA coordinator said five of the returnees were found to have health-issues after screening by Port Health officials, according to Nigeria's news website 'The Nation'.
Notably, the Sahara Reporters news agency stated that a number of Nigerians in Libya have requested help after government officials raided their homes during an immigration crackdown.
In a video shared by Igbere TV, a Nigerian woman who claimed she lives in Tripoli accused the Libya government of sending security operatives to break into the houses of migrants and arrest them.
She pleaded with the Nigerian government to come to their rescue:
"We need the help of the Nigerian government. Look at what they are doing to us. They will just break into the houses of Nigerians, Ghanaians, and other African nationals, they arrest you and dump you inside prison. They also arrested pregnant women and their children and dumped them inside prison. The Nigerian government should come to our rescue, please. If it was that they arrested these people and they deported them to Nigeria or their respective countries, it would have been better, but they don't do that. For three days now, we haven't left our houses, we are scared, please help us," she claimed.