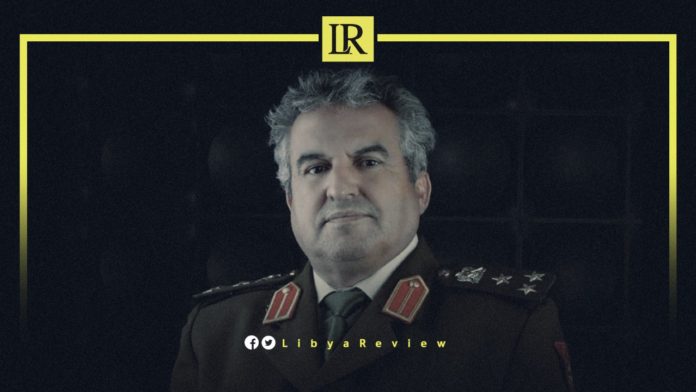 Major General, Khaled al-Mahjoub, Director of the Moral Guidance Department of the Libyan National Army (LNA), said that the militias reopened the main coastal road between Sirte and Misurata on Friday.
In statements to Al-Ain, Al-Mahjoub added that the militias had previously closed the coastal road between the cities of Sirte and Misurata in front of the citizens, to request their overdue financial dues.
He stressed that the LNA committed itself to opening and securing the coastal road in accordance with previous agreements. He pointed out that the closure was on the part of the militias only and for a period of 3 days.
While a Libyan military source confirmed to Al-Ain that the Misurata militia, led by Ibrahim Bait Al-Mal, closed the Abu-Qrain gate in front of cars and trucks, including those carrying food or medical supplies, coming from the East. It amounted to 280 million Libyan dinars ($61 million).
He added that citizens suffered during the 3-day closure of the coastal road, especially with the closure of a number of Libyan airports to domestic flights, and some citizens were even threatened with death when they approached the gate.
The source added that the notables of the city of Misurata mediated with the militias in the Abu-Qrain area to open the road, with a promise to mediate with the government to pay its dues.
Last July, Libya's 5+5 Joint Military Commission (JMC) announced the immediate reopening of the coastal road linking eastern and western Libya, after more than two years of being closed.
Khairy Al-Tamimi, a member of the JMC, said that "the Libyan JMC assures all citizens using the coastal road that it will take all security measures professionally and completely impartially, to ensure the safety of citizens' passage."
Al-Tamimi added that the JMC reiterated that it would prevent the movement of military convoys on the road between the Abu-Qrain Gate to the Al-Talatin Gate, West of Sirte.
The JMC announced the assignment of a number of officers to monitor the situation. It called on the United Nations Support Mission in Libya (UNSMIL) to quickly take measures to ensure the presence of international observers on the ground. This is in order to contribute to supporting the Libyan monitoring mechanism.