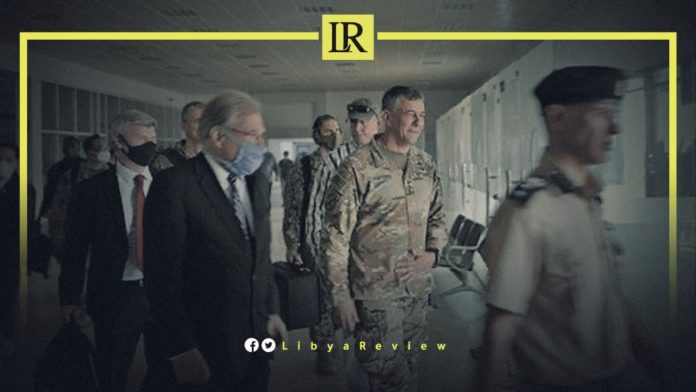 On Wednesday, the United States Africa Command (AFRICOM), announced its support for a political solution in Libya, and the withdrawal of all foreign forces and mercenaries.
In a statement, AFRICOM reiterated its support for the US Department of State's efforts aim to ensure the holding of the upcoming Presidential elections in Libya on 24 December. The elections are seen as an essential step towards normalcy, after nearly a decade of war affecting the country.
Regarding 'IS' published photos, showing its members in the Libyan desert in mid-October, AFRICOM confirmed that they will continue its work to weaken the capacity of all terrorist groups in the country. It stated that these not only pose a threat to regional security, but also affects the United States and Europe.
Recently, The United States Africa Command (AFRICOM) affirmed its support for a political solution in Libya, and rejected a military solution to the crisis.
Libya's first-ever direct upcoming presidential vote is the culmination of the year-long peace process under the auspices of the United Nations.
France is set to host an international conference on Libya on 12 November with the participation of representatives of the Libyan government, and the attendees of the Berlin Conferences. Libya's neighbouring countries have also been invited to the event.
Libya's High National Elections Commission (HNEC) on Monday opened registration for candidates for the upcoming Presidential and Parliamentary polls to be held in December.
Despite a year of relative peace following a ceasefire between rival eastern and western parties, wrangling over the legal basis for the elections has threatened to derail the peace process. This has sparked fears of a return to violence in the event of a contested result.