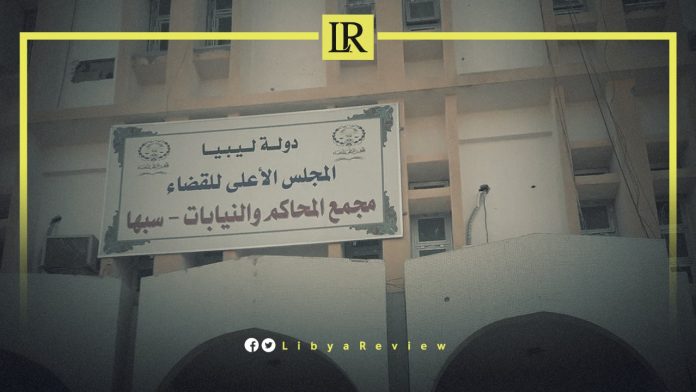 On Thursday, the Libyan Minister of Interior, Khaled Mazen vowed to prosecute the armed men who had raided the courthouse in the southern city of Sebha, describing the events as a "crime punishable by law." The Justice Ministry said in a statement that the armed group had forced everyone to leave the court building.
In a press conference, Mazen said that "violations exist in all countries, including the United States. I urge everyone not to tamper with the polling stations."
Earlier today, the Council of Ministers of the Government of National Unity (GNU) called on the Ministries of Justice and Interior to immediately investigate the circumstances of the attack, and prepare a detailed report on the incident.
On Thursday, the lawyer for Saif Al-Islam Gaddafi, who is the son of Libya's late leader, Muammer Gaddafi said that armed men had prevented him from lodging an appeal against his client's disqualification from next month's Presidential elections.
Disputes over issues including the eligibility of candidates are threatening to derail the elections, which are set for 24 December, and with it a UN-backed peace process aimed at ending a decade of chaos since Muammar Gaddafi was toppled.
Interference by fighters from any side will further undermine confidence in the elections, which many Libyans are hoping with end a decade of conflicts. It has also triggered fears of a new war, if either side rejects the results of the vote.
Late on Wednesday, the High National Elections Commission (HNEC) disqualified Saif Al-Islam and 24 other candidates, subject to appeals.
"Libya's judiciary will have the final say on the list of candidates," the Head of the UN Support Mission in Libya (UNSMIL), Jan Kubis said on Wednesday.
The Supreme Judicial Council also reversed a ruling it had made only days ago, in that appeals over the eligibility of candidates could only be lodged in the district where the candidate has registered.