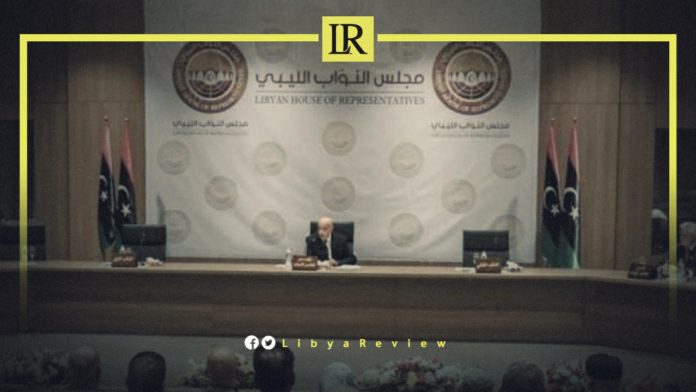 On Tuesday, Libya's High National Elections Commission (HNEC) said that the number of candidates for the Parliamentary elections had reached over 3,000 people over 13 electoral districts.
This is made up of, 2,720 men and 453 women, including 430 women in the special competition category.
The registration deadline is set for 7 December, with candidates competing for 200 seats. This includes 33 seats reserved for women.
On Tuesday, HNEC issued a decision approving the electoral campaign list for the Presidential, and Libyan Parliament elections.
HNEC pointed out that the regulation includes 31 articles explaining the "procedures, rules, and controls regulating the electoral campaigns of candidates" for the upcoming elections, in accordance with the electoral laws.
Over 2.8 million of Libya's seven million residents have registered to vote. Both Presidential and Parliamentary elections were slated for 24 December, but in early October the Libyan Parliament postponed the legislative elections until January.
Head of HNEC, Emad Al-Din Al-Sayeh previously announced the adoption of new measures to prevent fraud in the upcoming national elections. "It is a huge logistical operation, even more complicated than updating the voter registration system, as it is a sensitive and accurate process. The entire electoral process depends on it," he explained.
Earlier in November, HNEC opened the registration process for the December elections. These are seen as a step toward normalcy after nearly ten years of war in the country.
25 candidates, including Saif Al-Islam Gaddafi, have been barred from the planned Presidential elections. In a statement, the commission ruled that Saif Al-Islam was ineligible to run, compounding the turmoil surrounding the vote.
73 out of 98 registered candidates were approved, with rejections consisting of Saif Al-Islam Al-Gaddafi, Bashir Saleh, Gaddafi's former Chief of Staff, Khaled Al-Ghweil, chair of the Peace and Prosperity Party, and Mohamed Al-Sherif, former head of the World Islamic Call Society.