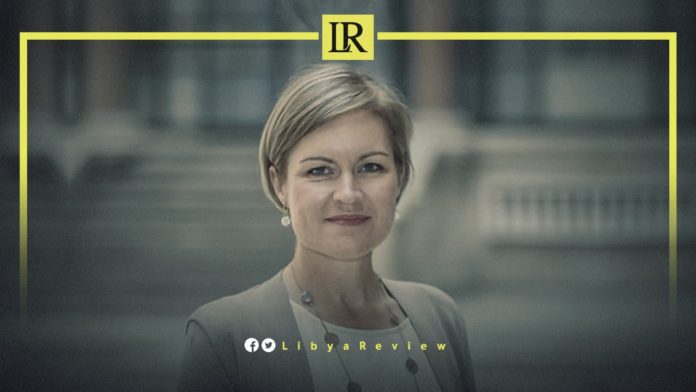 On Friday, the UK Ambassador to Libya, Caroline Hurndall reiterated her call for the withdrawal of all mercenaries and foreign forces from Libya. She confirmed her support for holding the elections on the scheduled date of 24 December.
Ambassador Hurndall expects the elections in Libya to be "positive." She reiterated her support for the High National Elections Commission (HNEC) in this regard, saying that the significant number of people who received their voting cards is also a positive sign. This shows the extent of the Libyans' desire to elect a President who represents them.
The Ambassador added that she supports the elections in order to restore stability to a united Libya, after 10 difficult years have passed. She pointed out that the UK is working with all parties seeking to achieve stability and peace in Libya.
On Wednesday, Hurndall met with the HNEC Head, Emad Al-Din Al-Sayeh in Tripoli.
The two sides discussed the latest developments in the electoral process, and preparations for the next phase.
Hurndall and Al-Sayeh also discussed the mechanisms for the participation of international observers in monitoring the elections.
Meanwhile, the Embassies of the United Kingdom, France, Germany, Italy, and the United States of America in Libya called on all parties to commit to holding free, fair, inclusive and credible presidential and parliamentary elections on 24 December, 2021. They urged all international actors to "encourage and support the democratic transition."
"As was already clear with the level of voter registration, the significant number of submissions is further proof of the determination of the Libyan people to participate actively in the democratic process," the statement read.
"We call on all Libyan parties to commit to hold free, fair, inclusive and credible Presidential and Parliamentary elections on 23 December 2021, and urge all international actors to encourage and support the democratic transition," it added.