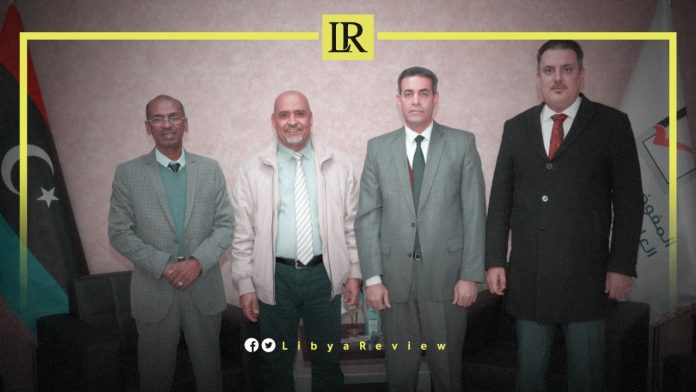 On Saturday, the committee formed by the Libyan House of Representatives (HoR) and concerned with following up the electoral process, represented by its Chairman, Al-Hadi Al-Saghir, and member of the Committee, Talal Al-Mihoub, began its work with a meeting with the head of the High National Election Commission (HNEC), Imad Al-Sayeh.
The HNEC explained that the meeting brought the both sides together at its headquarters in Tripoli. They discussed the latest developments in the electoral process for electing the Head of State, and the difficulties and obstacles facing this process.
The meeting tackled the electoral appeals file, the review of judgments issued by the appeals committees, and ways to enhance the principle of credibility in the application and implementation of the text of the elections law.
Abdullah Blaiheg, the official Spokesman for the Libyan Parliament announced the results of Monday's closed-door session to discuss the request submitted by Members of Parliament (MPs) to withdraw confidence from the Government of National Unity (GNU).
In press statements on Monday, Blaiheg confirmed that the MPs decided to form a committee tasked with investigating with the government over the agreements and decisions it has concluded. He added that the committee's mission is set to be completed within two weeks.
The Spokesman added that the MP's also agreed to form a committee to reconsider introducing amendments to the Law No. 10 of 2014 regarding elections to the Parliament. This committee is scheduled to present its proposal during next week's session.
Last week, 45 MPs submitted a request for a vote of no confidence against the GNU. This is due to the inability of Prime Minister Abdelhamid Al-Dbaiba to provide convincing answers to MP's questions during a hearing.
Last month, 29 MPs called for withdrawing confidence from the GNU headed by Abdelhamid Al-Dbaiba. They accused the government of "not providing the simplest services to the Libyan people."
A signed statement stated that the Prime Minister was dealing with the eastern region "on the principle of punishment and defeat, and has become a party to the conflict." They also accused the GNU of not adhering to the roadmap stipulated by the political agreement.