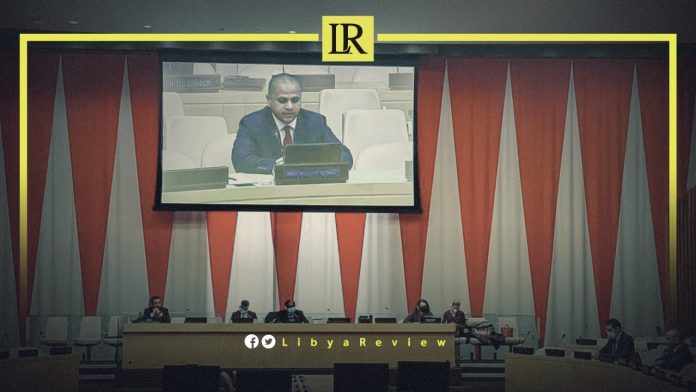 The United Nations (UN) Special Sanctions Committee for Libya held a closed meeting at the UN Headquarters to follow up on the frozen funds file. The meeting was attended by a delegation from the Libyan Investment Authority (LIA) headed by the Chairman and Executive Director, Dr. Ali Mahmoud, and the Libyan Mission to the UN.
It was chaired by Ambassador Tirumurti, Chairman of the Sanctions Committee and Ambassador of India's Mission to the UN. The meeting was also attended by representatives from the member missions of the UN Sanctions Committee (United States, United Kingdom, France, Russia, China, Norway, Tunisia, Estonia, Kenya, Ireland, Mexico, Saint Vincent, Vietnam).
During the meeting, the Chairman of the LIA's Board of Directors gave a briefing on the progress made in implementing the transformation strategy.
The issue of the seizure of assets to which the institution is exposed by third parties in some countries was also discussed, which completely contradicts the main purpose of Security Council Resolutions No. 1970-1973-2009 for the year 2011.
Some proposals have been put forward to address the negative effects of the sanctions regime on its assets. It is allowing the institution to manage its assets under freezing and in a manner that does not conflict with the sanctions regime and preserve them from erosion.
On the 3rd of December 2021, judgment was handed down in a summary judgment application and jurisdiction challenge in a claim by the LIA against Credit Suisse and others.
The claim is the latest in a series of claims brought by the LIA against United States (US) and European financial institutions in relation to transactions carried out before the Libyan civil war. The LIA previously brought claims against Société Générale, Goldman Sachs and JP Morgan, alleging that the transactions had been procured by bribery or undue influence and seeking to have them set aside.
In the latest set of proceedings against Credit Suisse, the LIA also claimed against two fund managers, GLG Partners Asset Management (GMAP) and Frontier Investment Management Partners (FIMP), a Dubai-based businessman, Walid Giahmi, and a Cayman company, Lands Company Limited.