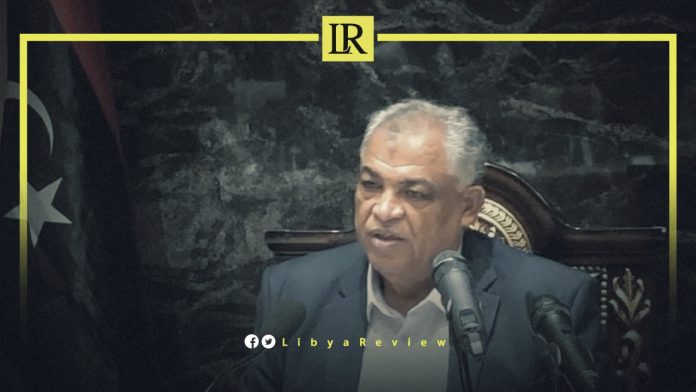 The First Deputy Prime Minister of the Libyan Government of National Unity (GNU), Hussein Al-Qatrani discussed the activation of Resolution No. 133 of 2021 regarding the transfer of the stock market to the city of Benghazi.
This came during a meeting, which was attended by the Libyan Minister of Planning Fakher Boufarneh, Minister of Economy Mohamed Al-Hwaij, and the Undersecretary of the Ministry of Economy Suhail Boushiha.
The Libyan Minister of State for Economic Affairs, Salama Al-Ghweil, the Chairman of the Steering Council of the Municipality of Benghazi Saqr Abu Jwari, the Director of the Legal Affairs Department of the Ministry of Economy Tariq Al-Walid, also participated in the meeting via Zoom.
They discussed the activation of the resolution, by studying the difficulties, obstacles, and bottlenecks facing the decision. They also discussed the institutions associated with the stock market, establishing a comprehensive structure for its work, and expediting all related procedures.
Al-Qatrani stressed the need to expedite the move, in order to advance the Libyan economy and serve the public interest.
A looming political vacuum is another threat, with some lawmakers arguing that the mandate of the interim government ended on 24 December, the day the vote had been scheduled.
The government — a three-member Presidential Council and a Cabinet headed by Prime Minister Abdel-Hamid Dbaiba— was appointed earlier this year, with the task to lead the nation to elections.
The PM had also announced his bid to run for President.