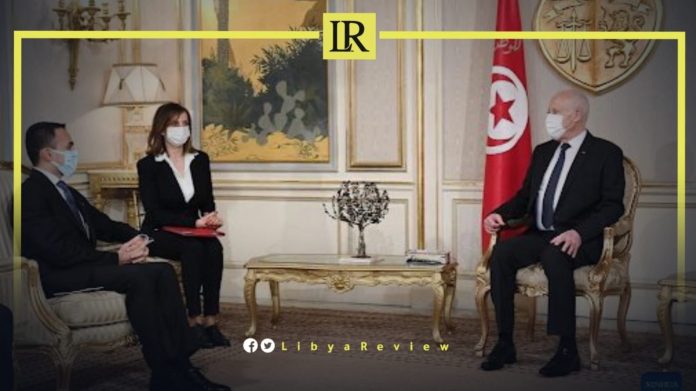 On Tuesday, Italy's Minister of Foreign Affairs, Luigi Di Maio held a meeting with Tunisian President, Kais Saied in Tunis. They discussed bilateral relations and a number of regional issues, especially with regard to the situation in Libya.
During the talks, they discussed mechanisms to support Libya, and ways to promote peace, stability, and security in the country. Di Maio praised Tunisian efforts to stem the flow of illegal immigrants.
Saied reiterated Tunisia's position which calls for "a rapid and comprehensive solution to the crisis in Libya via national dialogue, and within the framework of respect for international legitimacy."
He also pointed out "the limits of traditional policies in managing the phenomenon of clandestine migration". As well as calling for new strategies to encourage, "regular migration according to mechanisms that respect the rights of migrants."
Italy is a key entry point to the European Union for African migrants, with tens of thousands boarding rickety boats each year from Libyan or Tunisian shores in search of better lives in Europe.
Earlier today, Libya's Parliament refused to set a date for Presidential elections, which were meant to have taken place last week. The vote was meant to be the culmination of United Nations-led efforts to drag Libya out of a decade of conflict since a 2011 revolt. But it was derailed by bitter arguments over divisive candidates, and a disputed legal framework.
On Monday the Parliamentary committee charged with overseeing the elections issued a report saying it would be risky to set a new date at this stage. This was a direct rebuff to the electoral commission, which had suggested holding the vote on 24 January.