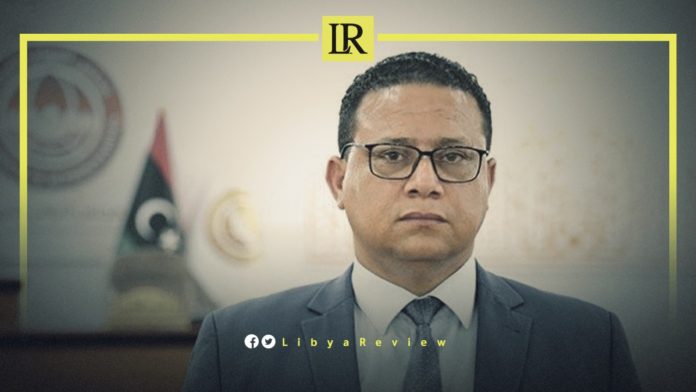 On Tuesday, the Spokesman of the Libyan Parliament, Abdullah Blaiheg accused the Government of National Unity (GNU), headed by Abdel-Hamid Dbaiba of creating obstacles for the country's delayed Presidential elections.
In statements to Sky News Arabia, Blaiheg said that the Parliament's Roadmap Committee will discuss the fate of the GNU.
On 22 December, the Libyan Parliament formed a 10-member committee tasked with preparing a roadmap after the 24 December elections were delayed. The Spokesman pointed out that the Parliament had amended the election law, as requested by the High National Elections Commission (HNEC).
On Wednesday, HNEC announced that the elections could not be held, and suggested postponing them to 24 January 2022. Over the course of two days, the Parliament held two official sessions to discuss the delayed elections, but postponed taking any decisions until next week.
The elections are part of a roadmap adopted by the UN-sponsored Libyan Political Dialogue Forum (LPDF), in order to restore stability in Libya following years of political division and insecurity.
The vote, after a year of relative calm, was to have been Libya's first-ever direct Presidential ballot. Months of disputes finally saw the vote postponed just two days before it was due to take place, when the committee overseeing the election declared holding it "impossible" on the scheduled date.
HNEC has yet to announce a finalised list of candidates for the Presidential poll. Its work was hobbled by court cases against the bids of several divisive figures, seen as unacceptable to one section or another of Libyan society.
A looming political vacuum is another threat, with some lawmakers arguing that the mandate of the interim government ended on 24 December.