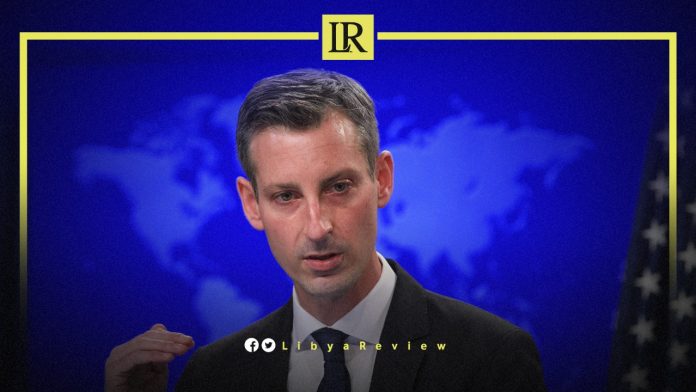 On Thursday, the US affirmed its unwavering support for the Libyan people in setting a new date for the country's Presidential elections. This is to meet their aspirations in preserving the independence and sovereignty of the country.
In a press statement, the US Department of State Spokesman, Ned Price said that Washington will continue to work with its European and regional allies to make these goals a reality.
"We also vowed that the US would support the ongoing efforts of the United Nations Support Mission to Libya (UNSMIL) in promoting a Libyan-led and owned process for free, fair and inclusive elections," he said.
The US official stressed that a new date for the elections can only be set by the Libyans themselves. He also called on the relevant Libyan authorities to respect the aspirations of the people to hold prompt elections, by determining a realistic date, and issuing the final list of Presidential candidates without delay.
Notably, France, Germany, Italy, the UK, and the US issued a joint statement reiterating that the transfer of power in Libya must take place following the results of the Parliamentary and Presidential elections.
They stressed that they stand ready to take action against those who "threaten the stability or undermine the political and electoral process in Libya through violence or the incitement of violence."
"We affirm that individuals or entities, inside or outside Libya, who obstruct, undermine, manipulate, or falsify the electoral process and the political transition will be held accountable."
They also renewed their support for the efforts of the UN Secretary-General's Adviser on Libya (SASG), Stephanie Williams to further a Libyan-led and Libyan-owned process towards the holding of elections in the country.