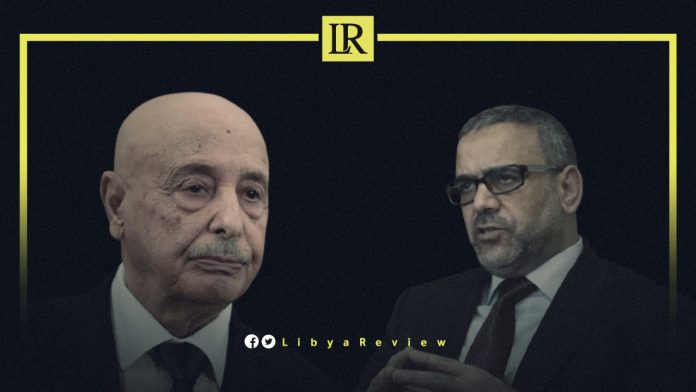 Libya's parliamentary sources uncovered that Ageela Saleh, the Speaker of the Libyan Parliament, and the President of the Libyan High Council of State (HCS), Khaled Al-Mishri, are on a visit to Morocco to further discuss their country's stagnating political roadmap.
The sources added that the two officials arrived in Morocco on Saturday.
Saleh and Al-Mishri are expected to hold a series of consultations with senior officials in Morocco regarding the Libyan peace process.
However, it is unclear whether the two officials, who represent rival groups with diverging ideas about the way forward for Libya, will meet with Moroccan facilitators around the same table.
Libyan officials have in recent times frequently emphasized Morocco's pivotal role in finding a political solution to the Libyan crisis.
As part of its inter-Libyan mediation efforts, Morocco has repeatedly received Libyan officials from rival factions for consultations about the way out of the decades-long post-Gaddafi quagmire in Libya.
During the Paris Conference on Libya in November, Morocco renewed its commitment to helping leaders of rival Libyan factions engage in dialogue and find a common ground to end Libya's suffering.
Bourita also reaffirmed Morocco's opposition to foreign interference, emphasizing that only intra-Libyan dialogue can help lay the groundwork for a sustainable political solution in Libya.
Morocco hosted several roundtable talks convening Libyan fractions to discuss ways of arriving at mutually acceptable solutions. The most recent such meetings took place in the cities of Tangier and Bouznika.
Libya failed to hold its much-awaited presidential election as scheduled on December 24th after a parliamentary election committee proposed a postponement. At a later stage the electoral authority announced January 24th as the new date for the vote.
The vote is aimed at initiating a unified government in the country, with hopes of lasting peace after years of conflict.