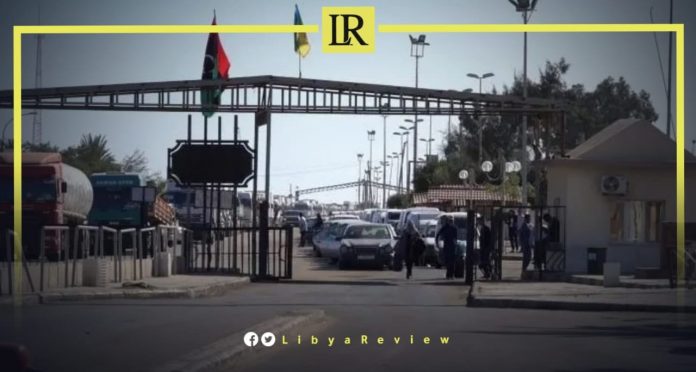 The Tunisia customs authority at the border crossing of Ras Jedir, thwarted an attempt to smuggle narcotics from Tunisia to Libya.
Inspection team agents at the border crossing halted the smuggling of 411 boxes of various narcotics, totalling 7,740 pills. These were hidden under the rear frame of a car, driven by a Tunisian national who was preparing to leave for Libya.
The Tunisian customs stated that a report had been issued regarding the incident, and that the man had been arrested for further investigation.
Libya has been suffering insecurity and chaos since the fall of long-time leader Muammar Gaddafi in 2011. This has made the North African country the preferred point of departure for migrants wishing to cross the Mediterranean to Europe.
Notably, the Tunisian Embassy in Libya announced that it supervised the deportation of 22 Tunisian youths, who were detained at the Anti-Illegal Immigration Center in Tripoli.
It added in a statement on Monday, that the youths were deported through the Ras Jedir border crossing. They were arrested after attempting to migrate to Italy from Tunisia, and detained at the shelter two weeks ago.
The Embassy confirmed that it had been closely following the situation, until it could secure their release.
Recently, The Undersecretary of the Libyan Ministry of Interior, Mahmoud Saeed met with the Director of the Money Laundering Department of the Central Bank of Tunisia, Lotfi Hashisha in Tunis. They discussed ways to release Libya's frozen funds, being held in Tunisia.
The two parties discussed information exchanges, and cooperation to serve their bilateral interests