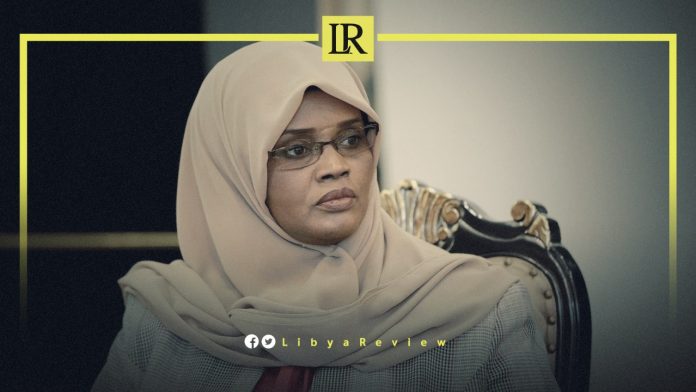 On Tuesday, Libya's Attorney General's Office confirmed the temporary release of Libyan Minister of Culture, Mabrouka Touki pending the completion of a corruption investigation against her.
It stated that the Libyan Attorney General, Al-Siddiq Al-Sour called on the Prime Minister's office to suspend Touki from work. Al-Sour also ordered the minister's passport be withdrawn, and issued her with a travel ban.
On Sunday, the Libyan News Agency quoted the Minister's advisor, Tariq Al-Jahawi confirming the release of Touki. The minister is accused of falsifying official documents in order to complicate the review and oversight of public spending.
This comes a week after the Libyan Education Minister, Moussa Al-Megarief was also arrested, as part of an inquiry into a lack of schoolbooks.
The Libyan minister also faces charges related to a contract for maintenance works on ministry buildings, which had already been refurbished last year.
Libya was supposed to hold Presidential election on 24 December 24, 2021 in a United Nations-led effort to end the decade-long crisis. The ballot was delayed indefinitely, after bitter arguments over divisive candidates and a disputed legal framework.
The vote, after a year of relative calm, was to have been Libya's first-ever direct Presidential ballot. Months of disputes finally saw the vote postponed just two days before it was due to take place, when the committee overseeing the Libyan election declared holding it "impossible" on the scheduled date.