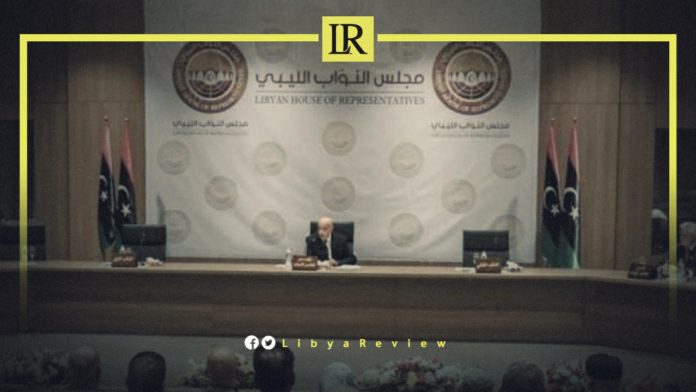 Libyan Parliament Speaker-designate, Fawzi Al-Nuwairi, condemned foreign interference in Libyan affairs. He called on the Presidential Council to coordinate with the Ministry of Foreign Affairs in communicating with foreign Ambassadors regarding the statements made by various embassies.
"We call on the Presidential Council to correspond with the countries involved in Libya and invite them to coordinate with it regarding the statements of their Embassies," Al-Nuairi said in statements to the Libya Panorama channel.
"We ask Ambassadors and representatives of countries who wish to assist or mediate to work in coordination with the United Nations Support Mission in Libya (UNSMIL)," he added.
He urged the Presidential Council to restrict the movement of Ambassadors and diplomats "in accordance with Libyan legislation."
Al-Nuwairi also called on foreign Ambassadors to adhere to Libyan legislation when visiting and moving in Libya "in a manner that does not violate diplomacy and does not affect internal affairs."
He also warned that the statements and actions of some Ambassadors, diplomats and representatives of countries on the Libyan issue "may negatively affect the course that the Libyans have accepted."
Last month, the Libyan House of Representatives (HoR) voted in favour of designating the British Ambassador to Tripoli, Caroline Hurndall, "persona non grata" in Libya.
On Monday, the Spokesman for the Libyan HoR, Abdullah Blaiheg, said that based on Hurndall's statements, the HoR decided to declare her a "persona non grata." He added that, "the Libyan Ministry of Foreign Affairs will be notified to take the necessary measures and notify the concerned authorities."
Notably, a large number of Libyan journalists, politicians and activists called for the expelling of the British Ambassador to Libya.
This comes in response to the statement of the United Kingdom's (UK's) Embassy in Libya, in which it said that it will continue to recognise the outgoing Government of National Unity (GNU), headed by Abdelhamid Al-Dbaiba, as the authority tasked with leading Libya to elections and does not endorse the establishment of parallel governments or institutions.
They considered the Embassy's statement as a violation of Libyan sovereignty, interference in its internal affairs and obstruction of the country's political roadmap. This especially after the British government announced its continued recognition of the unity government as a mandated authority.
On the day the vote should have taken place, the UK's Libyan Embassy Twitter account published a message saying it continued to recognise the interim GNU "as the authority tasked with leading Libya to elections and does not endorse the establishment of parallel governments or institutions."
In response the foreign affairs committee of the HoR, Libya's Parliament, accused the UK Ambassador, Caroline Hurndall, of violating diplomatic norms and unwarranted interference, the Guardian reported. The committee said only the HoR – which has been accused of seeking to delay and even disrupt any elections – could decide on the role of the interim government. Some tribes went further, calling for Hurndall to be expelled.