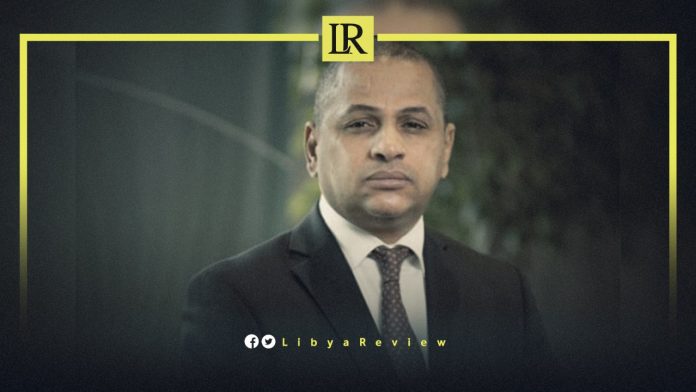 The Brussels Investigating Judge, Michel Claise, issued an international arrest warrant for Ali Mahmoud, the Chairman of the Libyan Investment Authority (LIA), according to Belgian newspaper, De Tijd.
In February 2019, Ali Mahmoud was arrested on charges of corruption and embezzlement. The LIA, into which the country's petroleum revenues come together, manages more than $68 billion and is a prominent member of the International Forum of Sovereign Wealth Funds (IFSWF).
In 2011, the United Nations (UN) Sanctions Committee ordered the freezing of the vast majority of LIA funds. This is the part that has been converted into securities and placed abroad, including with the Belgian clearing house Euroclear.
A year after his arrest, a London commercial court ruled that Mahmoud is the rightful LIA Chairman.
Abdelhamid Al-Dbaiba's first significant act as Prime Minister was the reappointment of Ali Mahmoud as the LIA Chairman. According to the news site Africa Intelligence and the Libyan Tabadul-TV, this happened after billions of dollars worth of available investment funds were transferred to the government.
A few weeks ago Mahmoud was in New York advocating at least a partial freeze of the LIA funds at the UN. In his own words, they should be used for the reconstruction of the country, which still bears the deep marks of the civil war. Meanwhile, the Brussels Investigating Judge, Michel Claise, issued an international arrest warrant for him.
The judge has been investigating the disappeared interest on the LIA billions parked in accounts with the Belgian settlement house Euroclear for years. Despite the UN ban, the interest on some €15 billion was released by the Belgian government and transferred to foreign accounts in London and Bahrain.
The Libyan missing millions were examined very carefully in 2019 by the House Committee on Finance and Budget.
The minutes of the House Committee state that Gilkinet emphasized that Belgium did not act correctly according to the UN Sanctions Committee: the interest on the LIA funds could not be released.
The Global Sustainable Development Trust (GSDT) of Prince Laurent, King Philippe's brother, had a bona fide contract with the Libyan government for an ambitious reforestation project, signed during Gaddafi's time.
The Libyans unilaterally broke that contract, which amounted to a financial loss for the Prince's non-profit organization. There was no choice but to recover an investment of €17 million from the Libyans. However, due to the lengthy legal proceedings as a result of the persistent Libyan resistance, that amount rose to almost €50 million.