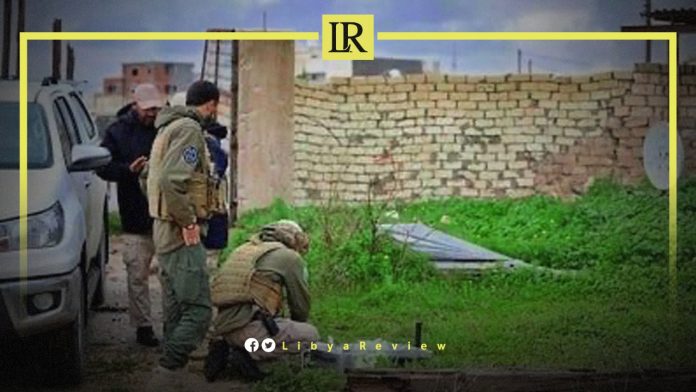 The Explosives Bureau team, at the Libyan Police's Technical Affairs Department cleared anti-personnel mines from a farm in the Ain Zara area of Tripoli.
The Ministry of Interior said in a statement that the team combed the farm, as they believed that mines had been planted extensively on the land.
This came after a report was received that three people had been killed on the farm, which has become known as the "death farm, according to the statement.
Last March, UNICEF said that estimates indicate that there are more than 500,000 people at risk in Libya due to war remnants. This includes 63,000 displaced people, 123,000 people who have returned to the areas from which they were displaced, 145,000 residents, and 175,000 migrants.
In December 2021, police found large quantities of ammunition and explosives hidden inside a house. This came after a landmine exploded, killed six children and wounded two others from the same family.
The explosives were hidden in the house of a "bandit," the Interior Ministry said in a statement. It added that ammunition and explosives were found in cooperation with the Department of Security and Safety of Al-Zawiya.
"These munitions and explosives were found after information was received about the suspicious house. This joint cooperation was between the Jafara Security Directorate, the Internal Security Office of Aziziyah, and Al-Amiriya Square," the statement concluded.