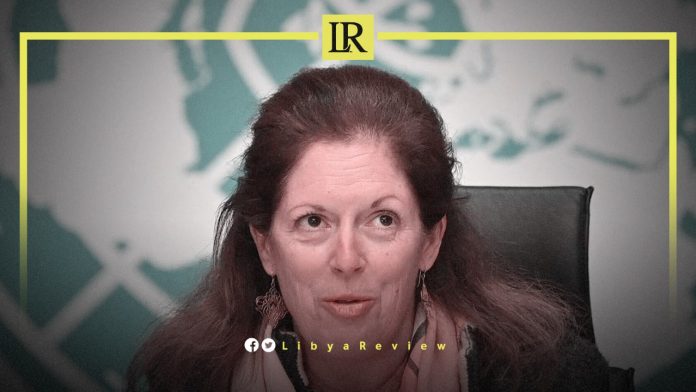 On Monday, Stephanie Williams, the UN Secretary General's Special Adviser on Libya (SASG) stated that she is pushing for elections to be held by June. This comes after the county missed a December deadline for its first ever Presidential elections.
In an interview with the Associated Press, Stephanie Williams added that "it is very reasonable and possible" for the country's 2.8 million voters to cast their ballots by June, in line with the UN-brokered roadmap.
Libya's failure to hold the 24 December elections was a major blow to international efforts to end the decade-long chaos in the country.
Stephanie Williams, who led UN efforts to end the latest bout of violence in 2020, said elections are needed in the country to give credence to the country's institutions.
"All the institutions are suffering a crisis of legitimacy," she said. "I don't see any other exit for Libya other than a peaceful political process."
In addition, the SASG urged lawmakers, who were convening Monday in the eastern city of Tobruk, to agree on a "clear, time-bound process with a clear horizon and to not create an open-ended process."
"They have to shoulder a great responsibility right now to respect the will of the Libyans who registered to vote," she said. "Libyans want an end to this long period of transition that the country has experienced since the events of 2011."
The missed elections came after bitter disputes over the laws governing the electoral process. Outbreaks of fighting among armed factions and the presence of thousands of foreign mercenaries and troops also fed mistrust between rival parties.
Stephanie Williams said lawmakers and leaders in Tripoli must work out the disputes over the elections laws. She did not see the departure of foreign mercenaries as a "prerequisite for the elections," rather that maintaining the ceasefire was the priority.
"There have been mercenaries in Libya since 1970s," she said, adding later, "I don't believe that that is a card that is necessary to play at this time."
She also stated that all factions should accept the election results, no matter the winner. "The way to solve this is (allowing) the Libyan voters go to the ballot box and make their own choice," she said. "Results need to be respected."