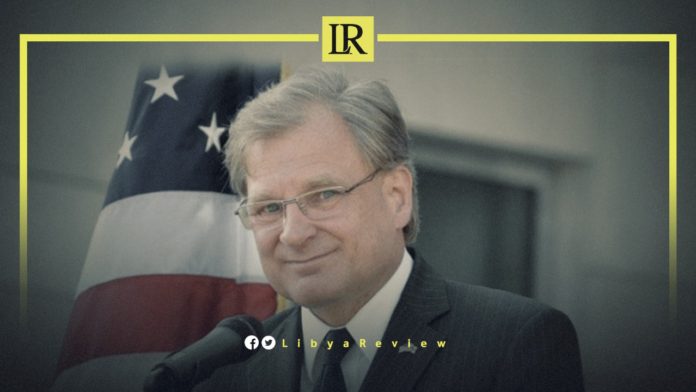 On Wednesday, the US Ambassador to Libya, Richard Norland held a telephone conversation with Khaled Al-Asta, a member of the Libyan Parliament and member of the Libyan Political Dialogue Forum (LPDF).
They discussed support for the electoral process, and the need to take all steps to conduct elections as soon as possible in Libya, the US Embassy tweeted.
Norland stressed the need to take advantage of the positive local and international dynamics to move forward with the political process, in a way that ensures stability and acceptance of elections results. He also expressed his optimism and support for the agreed-upon roadmap, in order to provide a constitutional framework for the elections.
"While the next steps depend on Libyan leaders, the US strongly supports pursuing a path that can lead to free, fair, and inclusive elections within the original timeframe laid out in the Libyan Political Dialogue Forum's roadmap," Norland noted.
Speaking to Asharq Al-Awsat, the US Ambassador stated has that there is an opportunity to build on the previous ceasefire and the broad political dialogue conducted over the past year. As well as to return the elections to the right track in a reasonable time.
"Free, fair, and inclusive elections can lead to a democratic government that best serves the interests of the Libyan people," asserted Norland. He also added that the country is now going through a period in which the "goodwill" of its leaders, who claim they are committed to holding elections, will be put to the test.
The Ambassador noted said that "conflicting candidacies" that appeared relatively late in the election process had spurred fears of violence erupting. This could have been a motive for a temporary halt of elections. He relayed his belief in the High National Election Commission (HNEC), which was prepared to hold polls on time but was disrupted by several controversial candidates.