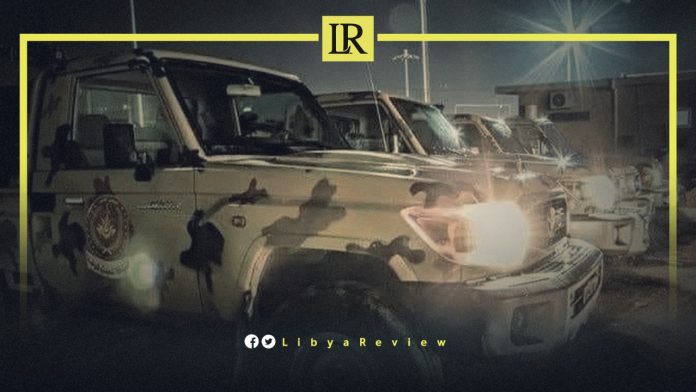 Suspicious military movements were witnessed in the Libyan capital, Tripoli, and the militia-controlled areas in western Libya on Friday evening. On social media several activists circulated videos published by local media, about the arrival of armed columns and a large number of military vehicles and tanks. These crossed Khoms city heading to Tripoli, coming from Misrata.
The movements came in conjunction with a meeting held by the Commanders of the armed militias controlling the West of the country. This meeting was held in Tripoli, in the presence of Ghenewa al-Kikli, Ayoub Bouras and Mustafa Kaddour at Al-Mahari Hotel. It occured at a time when internal and external forces are seeking to set a deadline for holding the elections.
During the last period, major disputes erupted between the militias to consolidate their control over the areas in which they are located, and the cities and regions that administratively follow the capital, Tripoli. The disputes reached the point of exchanging fire and shelling, using all kinds of light and heavy weapons. This caused concern amongst citizens and residents in the area.
The continued presence of militias and their possession of weapons, as well as their attempts to control matters in Libya, threaten political steps to find solutions to the crisis. They undermine attempts to put Libya on the right path, after more than a decade of instability and insecurity.
In light of the growing power and dominance of militias in western Libya, the role of the Government of National Unity (GNU), headed by Abdelhamid Al-Dbaiba, has ceased to exist. Rather, there is continuous coordination and communication between him and the Commanders of those militias to stay as long as possible on top of the authority.
The militias draw their strength from the state of instability in the country, in addition to the endless external support of the Turkish regime. The regime is providing them with money and military equipment.