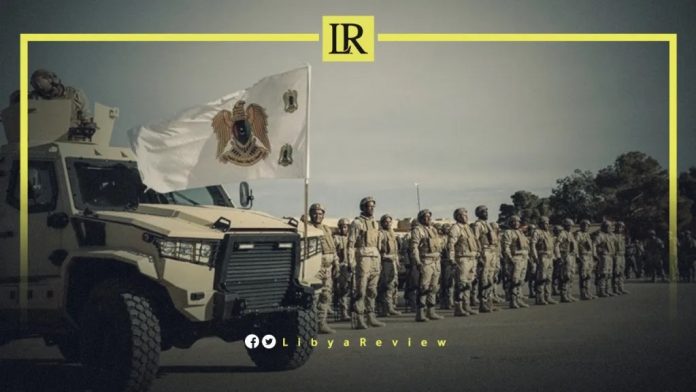 At least two militants were killed in violent fighting that erupted between the Libyan National Army (LNA), and IS militants on Wednesday evening in the southern city of Al-Qatrun.
In press statements, Major General Khaled Al-Mahjoub, Director of the LNA's Moral Guidance Department stated that two militants were killed, and several others wounded.
Al-Mahjoub explained that the ongoing fighting is part of a security operation targeting an IS hotbed, east of Al-Qatrun. He indicated that the military operation will "continue and will not stop until the elimination of all terrorist organizations in the southern region of the country."
Last week, an LNA member was killed and two others were wounded in an explosion, south of Sebha. This attack was claimed by IS forces in the region.
Military sources had previously reported that a fire broke out inside the Garnada Military Prison in Benghazi, which led to the escape of five IS-affiliated prisoners.
Sebha is about 130 kilometers from Taraghin, where IS militants carried out a bomb attack last year that caused no casualties.
A political crisis in the wake of Muammer Gaddafi's overthrow saw the oil-rich country split between rival authorities in the east and west, and the disintegration of security apparatuses. This created fertile ground for jihadist groups like IS to take root.
A myriad of armed groups and human traffickers have taken advantage of the chaos to gain a foothold in the North African country.