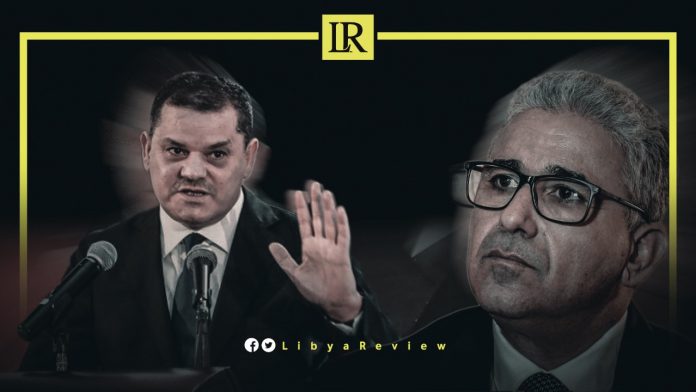 Libya's Government of National Unity (GNU), announced the formation of a new military group called the "Force for Supporting the Constitution and Elections."
In a statement, the group said it supported the creation of a constitution, and the holding of elections. It rejected the continuation of the Libyan Parliament and the High Council of State (HCS), the formation of a new government, and the constitutional amendments issued by them.
It also announced that it "is on the side of Parliamentary elections and the referendum on the constitution, in order to determine the shape and identity of the state." The statement threatened to stop any new government attempting to enter Tripoli, and confront it militarily.
Notably, GNU Prime Minister, Abdel-Hamid Dbaiba warned that the appointment of a new interim government could lead to war and chaos in the country.
Dbaiba renewed his pledge to only hand power over to an elected government. He also announced a plan that is likely to be unrealistic, which is to hold elections in June.
He described any plan to form a transitional government as "reckless" and "a farce" that could lead to more internal fighting. This is in reference to the Libyan Parliament's efforts to appoint a new government headed by Prime Minister-designate, Fathi Bashagha.
"I will not accept, in any way, handing over (power) to chaos," Dbaiba added, stressing that elections "are the only solution."
Earlier in February, Speaker of the Libyan Parliament, Ageela Saleh announced that they unanimously appointed Bashagha as the new Prime Minister.
Bashagha hails from the city of Misrata, and was the Minister of Interior of the previous Government of National Accord (GNA). He was a member of the Misrata Military Council, and fought against Muammar Gaddafi during the 2011 uprising.
Dbaiba was appointed in March as head of the UN-backed GNU. This was tasked with uniting the country's divided institutions, and overseeing the run-up to elections scheduled for December 2021. However, the PM reneged on his pledge to not run in the elections, and his candidacy was one of the main controversies that eventually brought the process to collapse.
Bashagha was elected as an MP in 2014, but boycotted the legislative sessions, and defected from it after it was moved to the eastern city of Tobruk.
He played a key role in the 2015 Skhirat agreement that led to the creation of the GNA. Former Prime Minister, Fayez Al-Sarraj appointed him as Interior Minister in 2018. He sought to integrate armed factions into a unified army, and reportedly survived two assassination attempts in 2019 and 2021.