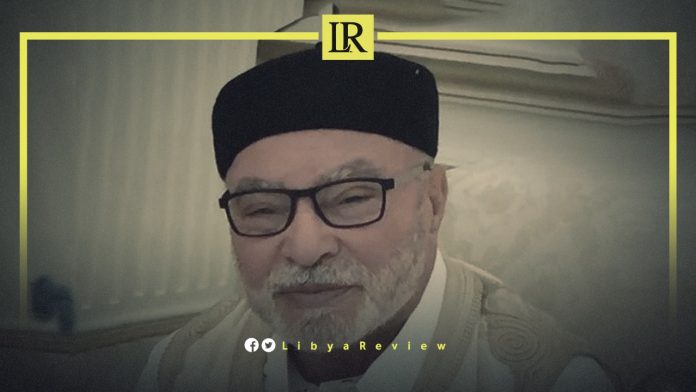 An investigation was conducted by the Organized Crime and Corruption Reporting Project (OCCRP) and its partners, on the prominent Dbaiba family in Libya. It drew on leaked data from inside Swiss banking giant, Credit Suisse, and discovered previously unknown accounts belonging to Ali Ibrahim Dbaiba, the cousin of Libyan Prime Minister, Abdel-Hamid Dbaiba.
Three other businessmen who benefited from the public contracting system, were involved in the case.
"Billions of dollars given out through public contracts had gone missing. Investigators said the money appeared to have been stolen by the former head of Libya's Organization for the Development of Administrative Centres (ODAC), Ali Ibrahim Dbaiba, and his family," the OCCRP said.
It noted that these clients, all of whom were later implicated in corruption investigations, were involved at all levels of the public construction sector. This ranged from the awarding of contracts, to the ownership of companies that benefited from government spending. One was a Libyan bank in Tunisia, allegedly used in a graft scheme involving letters of credit issued for ODAC contracts.
Their Credit Suisse accounts were worth tens of millions of dollars while they were open — in some cases, during the same years their owners were working with Dbaiba to loot ODAC. All remained open after the 2011 Libyan uprising brought the country's development system under renewed scrutiny, and after Dbaiba was placed on a national sanctions list.
ODAC and the public contracting process were part of a broader system of corruption, which was used to siphon off Libya's vast oil wealth during Gaddafi's four decades in power. A 2014 report by anti-corruption watchdog, Transparency International found that his regime likely stole around US$61 billion.
Last year Dbaiba's brother-in-law and cousin, Abdel-Hamid became Libya's interim Prime Minister. The PM was previously the head of state-owned development contractor LIDCO, which was part of ODAC's contracting system. After Gaddafi's fall, both Dbaiba's were sanctioned for corruption by Libya's new transitional government.
Since assuming the Premiership, Abdel-Hamid reportedly become embroiled in a dispute with the Libyan Parliament over his budget demands for new infrastructure projects. His government is now working on scrapping the sanctions list.
"There are … justified fears that cronies associated with [Abdel-Hamid] Dbaiba would use investment projects to siphon off profits through commissions or other methods," wrote Wolfram Lacher, a senior associate at the German Institute for International and Security Affairs, in a recent paper.
"After all, Dbaiba represents a network that is notorious for doing just that," he added.
Ali Dbaiba, born in 1945, worked as a geography teacher before becoming mayor of the coastal city of Misrata. He became the chairman of ODAC in 1989, and held this position until the 2011 uprising.
The Libyan government in 2012 added Ali to a list of sanctioned officials, whose assets should be frozen. The chaos of Libya's civil war meant that this was never properly enforced, and his assets appear to have been left untouched.
Ali was also the subject of an Interpol red notice in 2014, after Libya's Attorney General launched a criminal investigation into him, but this was removed the following year.
During his time at the helm of ODAC, Dbaiba used a vast network of bank accounts and offshore companies, registered in Cyprus and elsewhere, to channel money out of the country, a 2018 OCCRP investigation found. Libya's authorities said that he awarded tenders to companies he secretly owned or controlled, and gave advance payments for contracts that were never implemented.
OCCRP's previous investigation showed that Ali held at least two Credit Suisse accounts in 1998, which contained millions of dollars' worth of transactions.
The newly leaked banking data shows that Ali also opened another account with the Swiss bank in August 1990, remaining open until August 2012, a year after the fall of Gaddafi. At its maximum balance, in November 2009, it held 176,527 Swiss francs ($175,769), the data shows.
Both Ali, and his son were named in a request for international assistance that Libya sent to Scotland in 2013, as it sought help tracing looted state funds. According to a report by 'The Guardian' newspaper, their luxury properties in the United Kingdom are worth over £25 million pounds.