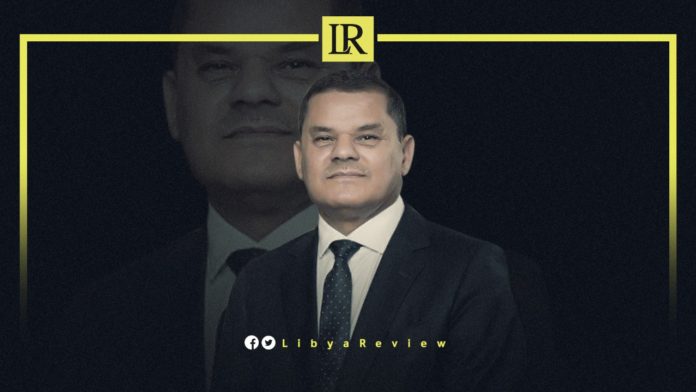 (Jerusalem Post) Libya's interim Prime Minister, Abdel-Hamid Dbaiba has reportedly recently met with Mossad Director, David Barnea in Jordan to discuss normalisation and security cooperation with Israel, Saudi and Libyan media outlets reported Wednesday night. The reports added that Dbaiba's office denied the meeting occurred.
Nofably, the Tevel department of Mossad has reportedly had contacts with various Libyan officials over the years. Former Israeli national Security Council chief, Meir Ben Shabbat and his messenger, known only as "Maoz," also reportedly had such contacts, and their handling of the file has been passed on to former Shin Bet official, Nimrod Gez.
It is unclear whether Libyan officials could substantively carry out normalisation with Jerusalem, given the ongoing chaos the country has been in for years.
Dbaiba's government, and the election process were created last year under an UN-backed roadmap to end a decade of turmoil.
The 24 December ballot was delayed indefinitely, after bitter arguments over divisive candidates and a disputed legal framework. The Parliamentary committee overseeing the elections declared holding it "impossible" on the scheduled date.
Recently, the General Command of the Libyan Army (LNA) stated that Prime Minister of the Government of National Unity (GNU), Abdel-Hamid Dbaiba has suspended their salaries.
In a statement, it said that Dbaiba had suspended the paycheques of Libyan Army forces, "while he and his family spent 20 billion dinars on developing corruption, instead of working to improve the lives of citizens."
The statement added that LNA forces are protecting the oil facilities, who's revenues amounted to 103 billion dinars in 2021, "despite that, Dbaiba and his family rewarded us by cutting salaries."
It added that suspending the salaries means "cutting off half a million people, including soldiers' families, and their children from their lives."