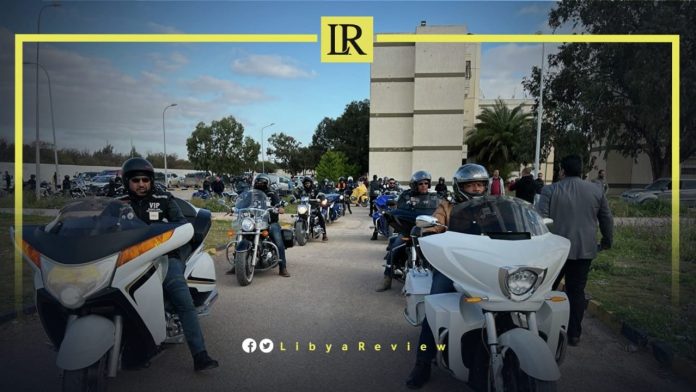 On Saturday, Old School Bikers in Libya organised a "Libyan Peace" gathering. They kicked off in the eastern city of Benghazi, with the participation of Arab amateur bikers.
The Libyan Peace gathering was a meeting place for motorcycle and classic car enthusiasts. The organizers of this event wanted to shine a positive light on Libya other than the idea of war that has been entrenched in the minds of many.
Since the outbreak of the revolution in 2011, all sport activities in the country have declined due to the deteriorating security conditions and the state of instability that the country has witnessed over the past years.
In statements to Russia's news agency Sputnik, the Head of the Libya Peace group, Asaad Al-Warfali, said the event takes place in order to change the image about the Libyan youth and to emphasise that they are against extremism and terrorism. "The goal is to deliver a message of love and peace to the world through this hobby," he explained.
He revealed that the event did not only bring together Libyan bikers, but also included amateurs from all Arab countries, adding that, "there are guests from Germany and Belarus."
"We warmly received our guests who came to participate in this event from all countries. In fact, I cannot express how much joy overwhelmed us after the great success of this event," Asaad added.
He confirmed that participants from all Libyan regions have participated at the rally.
The world views Libya as a country of wars and conflicts, and the goal is to change this idea, so this gathering was called "Libya Peace."
Jordanian biker Ali Saadeh said, "I was amazed at the great love of these young people. I was honoured to visit Libya."
"I did not expect to find this level of security in Libya. Everyone advised us not to go to Libya due to the instability of security matters in the country, yet we insisted on participating and are very happy with this visit," the Jordanian bikers concluded.