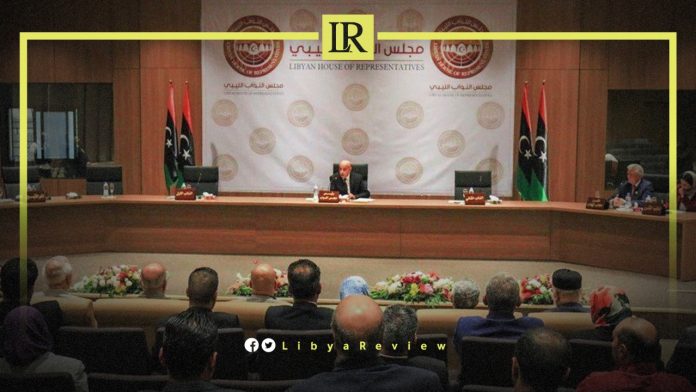 On Monday, the Libyan Parliament condemned the death threats against its members and their families.
In a statement, it stressed its full solidarity and support for all Libyan MP's. As well as emphasized the freedom of opinion, and rejected any attempts to coerce any member's political stance.
The Libyan Parliament held the executive authority fully responsible for the security and safety of its members. It called on the Attorney General to open an urgent investigation, and to arrest those found guilty.
This comes as the nation is already struggling after the Libyan Parliament unanimously appointed Fathi Bashagha as the new Prime Minister. He is set to replace the current PM, Abdel-Hamid Dbaiba, who failed to hold elections in December.
Bashagha has pledged to hold Libyan elections within 14 months. Bashagha was the Minister of Interior at the former Government of National Accord (GNA). He was a member of the Misrata Military Council, and fought against Muammar Gaddafi during the 2011 uprising.
Dbaiba warned that the appointment of a new interim government could lead to war and chaos in the country. He renewed his pledge to only hand power over to an elected government. He also announced a plan that is likely to be unrealistic, which is to hold elections in June.
He described any plan to form a transitional government as "reckless" and "a farce" that could lead to more internal fighting.
Libya has been mired in a political crisis since the fall of long-time leader Muammar Gaddafi's regime in 2011. Observers fear that Libya will return to having two opposing governments, threatening the nation's vital oil sector.