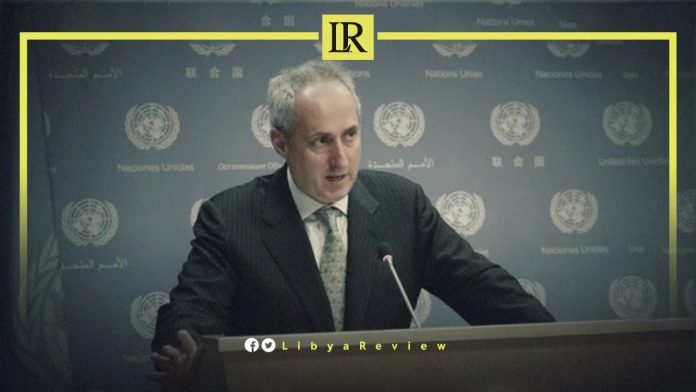 The United Nations (UN) said that holding elections according to a sound constitutional basis in Libya, is the best solution forward.
This came in a press conference held by the UN Secretary-General's Spokesman, Stéphane Dujarric in New York.
He indicated that the UN Secretary-General's Special Adviser to Libya (SASG), Stephanie Williams met with the Speaker of the Libyan Parliament, Ageela Saleh. They discussed forming a joint committee, between the Parliament, and the High Council of State (HCS). This is to reach an agreement on the necessary constitutional basis, to ensure that elections are held as soon as possible.
He noted that Williams emphasized that holding elections in a timely manner, on a sound constitutional basis is the best way forward.
Dujarric added that this reflects the real aspirations of the Libyan people. Especially the 2.8 million Libyans, who have registered to vote.
He stated that Williams renewed the call for calm. She also stressed the importance of cooperation between Libyan institutions, in order to achieve lasting stability.
During his meeting with Williams, the Libyan Parliament Speaker confirmed his rejection of the UN's "interference in the decisions of the Parliament."
Saleh confirmed the legality of the decisions taken by the Parliament. He explained that the procedures for the 12th constitutional amendment, the roadmap, and the formation of the new government were all taken legally.
These procedures took place after an agreement was reached with the HCS, on forming a new government. He also reviewed the validity of votes by MP's to grant confidence to the new government.