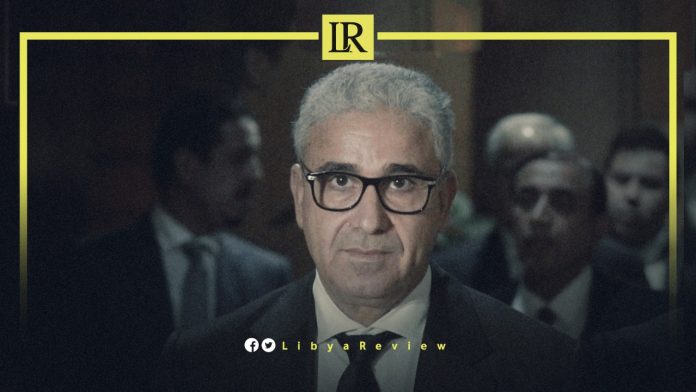 On Saturday, the Libyan Prime Minister, Fathi Bashagha , issued a decision assigning the Minister of Health, Othman Abdel Jalil, as the official Spokesperson for the government.
Abdel Jalil's appointment as the government's Spokesperson comes after Deputy Prime Minister, Ali Al-Qatrani, announced that governmental offices in the eastern region of Cyrenaica are now under the authority of Bashagha. He is leading diplomatic efforts to try to obtain international recognition for his government.
Notably, Abdel Jalil was the former Minister of Education in the previous government of Fayez Al-Sarraj, before he submitted his resignation. This was prompted by a wave of protests and large-scale sit-ins by teachers that paralyzed the education sector.
He also announced his intention to run for the presidential election, which was scheduled to take place on December 24th, 2021.
Earlier this month, Abdel Jalil also took a constitutional oath before the Speaker of the Libyan Parliament, Ageela Saleh,
as the Minister of Health.
He was born in 1967 and comes from the city of Zintan in the Western Mountains.
The House of Representatives (HoR) elected Bashagha as the Head of the Libyan government to succeed the Prime Minister of the Government of National Unity (GNU), Abdelhamid Al-Dbaiba.
The crisis erupted after Libya failed to hold its first Presidential elections on the 24th of December, under a United Nations (UN)-led reconciliation effort. The peace plan also involved installing an interim unity government last year. It was aimed at resolving the conflict between the country's main factions that split Libya in 2014, between rival governments in east and west.
Notably, Libya is currently facing a political crisis after the Parliament swore in a new government, last week. The incumbent administration has refused to cede power, amid the fallout from a failed attempt to hold national elections in December.
Each rival government has support among the armed factions based in Tripoli. The Parliament-backed Prime Minister Bashagha said he intends to take over in the capital this week, raising fears of clashes.