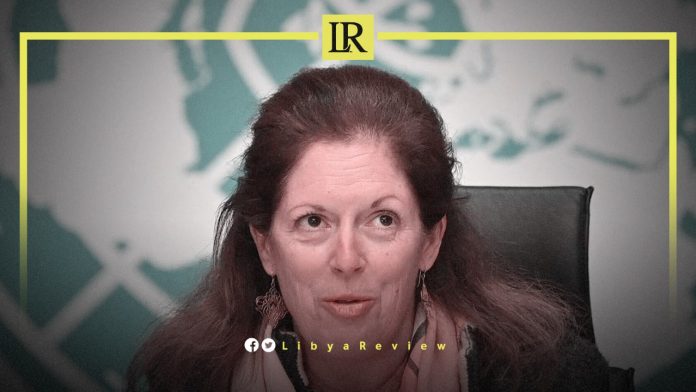 Libyan political analyst, Ibrahim Belgassem claimed that the UN Adviser to Libya, Stephanie Williams stated that it is possible to "seriously consider applying international sanctions to obstructing elections in Libya." This was during a meeting with a number of activists, and human rights defenders.
Belgassem told Algiers International channel that he, "asked Stephanie a direct question about the non-participation of members of the Libyan Parliament in the consultations to set the constitutional basis." Williams replied that "sanctions could be considered for obstructing elections," he said.
"The UN advisor confirmed during the meeting that the United Nations does not currently want to enter into a dispute between the Bashagha and Dbaiba governments, and that they are currently considering the issue of holding elections," he added.
Belgassem noted that the United Nations will not recognize any government before June.
Last week, Williams called on the Libyan Parliament to "respond quickly and positively" to her proposal to form a joint committee with the High Council of State (HCS). This is to set a constitutional basis that would lead to elections as soon as possible.
Williams said Libya's two chambers will hold talks in Tunisia this week to reach a consensual constitutional basis for the upcoming national elections. The Libyan Parliament did not attend the meeting in Tunisia on Tuesday, while the HCS participated.
"Any constitutional amendment must be a purely Libyan decision, which will be focused on through the work of the joint committee between the two chambers," the UN adviser said.
Recently, The United Nations (UN) Security Council said that a committee is considering letters submitted by Libya and Belgium, on matters related to the frozen assets of the Libyan Investment Authority (LIA).