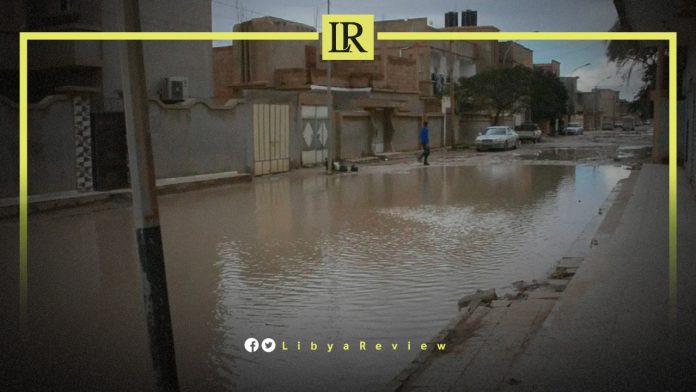 The International Monetary Fund (IMF) recently warned of Libya's need to structurally reform its economic system. This comes amid fears of the consequences of the Ukrainian crisis, and global inflation after the COVID-19 epidemic.
The IMF's recommendation came during a recent meeting with officials from the Central Bank of Libya (CBL).
Sources told Sky News that IMF officials urged the CBL to take measures that would end the duplication of international currency rates. It added that this has caused the leakage of hard currency, resulting in the Libyan state suffering huge losses.
The sources also referred to the IMF's recommendation to adopt more disciplined and firm monetary mechanisms. These would allow for a real confrontation of corruption, and improve banking supervision procedures. It would also open the door for discussions with other state institutions to assess financial and commercial policies, and the economic situation in general.
Last month, an investigation was conducted by the Organized Crime and Corruption Reporting Project (OCCRP) and its partners, on the prominent Dbaiba family in Libya. It drew on leaked data from inside Swiss banking giant, Credit Suisse, and discovered previously unknown accounts belonging to Ali Ibrahim Dbaiba, the cousin of Libyan Prime Minister, Abdel-Hamid Dbaiba.
Three other businessmen who benefited from the public contracting system, were involved in the case.
"Billions of dollars given out through public contracts had gone missing. Investigators said the money appeared to have been stolen by the former head of Libya's Organization for the Development of Administrative Centres (ODAC), Ali Ibrahim Dbaiba, and his family," the OCCRP said.
It noted that these clients, all of whom were later implicated in corruption investigations, were involved at all levels of the public construction sector. This ranged from the awarding of contracts, to the ownership of companies that benefited from government spending. One was a Libyan bank in Tunisia, allegedly used in a graft scheme involving letters of credit issued for ODAC contracts.
Their Credit Suisse accounts were worth tens of millions of dollars while they were open — in some cases, during the same years, their owners were working with Dbaiba to loot ODAC. All remained open after the 2011 Libyan uprising brought the country's development system under renewed scrutiny, and after Dbaiba was placed on a national sanctions list.
ODAC and the public contracting process were part of a broader system of corruption, which was used to siphon off Libya's vast oil wealth during Gaddafi's four decades in power. A 2014 report by anti-corruption watchdog, Transparency International found that his regime likely stole around US$61 billion.