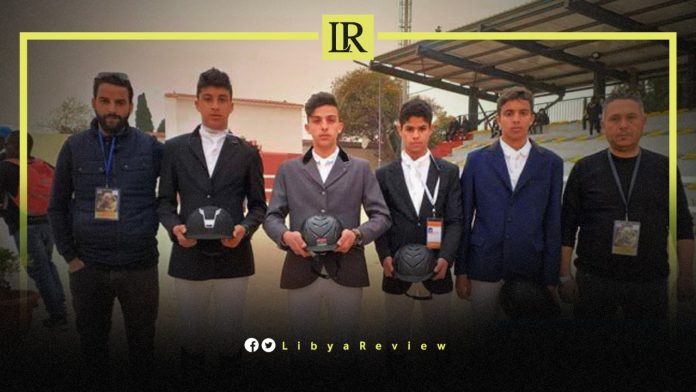 The Libyan equestrian team received a silver medal at the African Nations Championship, which is currently being hosted by Algeria.
It is noteworthy that the tournament was attended by 10 African countries, during which the Libyan equestrian team presented a distinguished level in the African Championship in Algeria. It was able to come first in all the matches of the tournament.
Champion rider, Laith Dallah, won the first place in the junior competitions for the second day of the African Championship for Show jumping.
The eighth place went to the jockey Mohamed Absher, and the repeated eighth place was granted to the jockey Hudhayfa al-Zayyat. Siraj Al-Qaddari received first place in the adult category.
The African Confederation of Equestrian Sport organised the tournament in coordination with the African Confederation of Equestrian Sport and the International Horse Sports Confederation.
The tournament witnessed the participation of nine African countries: Libya, Tunisia, Zambia, Zimbabwe, Botswana, Ethiopia, Kenya, South Africa, in addition to Algeria.
The Senegalese team was absent due to transportation challenges The tournament lasted three days, from March 24th to 26th. It was a special course for the two categories of jockeys between the ages of 12 and 14 years and the "middle ages" from 15 to 18 years.
The competition program included conducting individual and team competitions on hurdles 1.1 meter high for the young group, and 1.2 meter for the middle group.