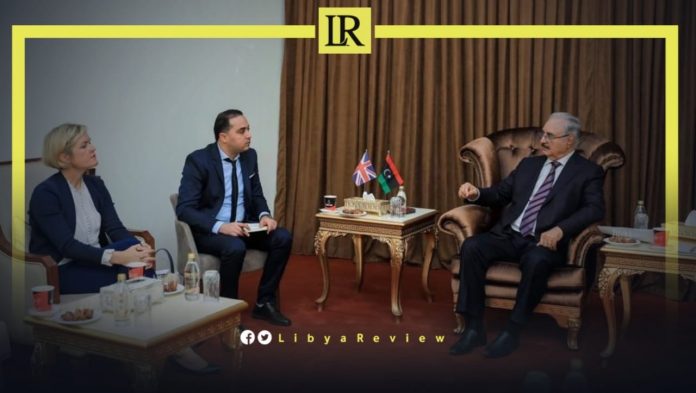 On Sunday, the UK Ambassador to Libya, Caroline Hurndall, paid her first visit to the city of Benghazi.
Hurndall explained that the visit comes within the framework of strengthening her country's relations with all Libyan cities.
"Britain and Libya have a rich shared history in the eastern region of the country," the Ambassador said in a tweet.
The UK ambassador said that her country is urging all parties in Libya to participate in the United Nations (UN)-led efforts to settle the current political crisis in the North African country. This comes after the Ambassador's meeting with the General Commander of the Libyan National Army (LNA), Field Marshal, Khalifa Haftar.
"I saw Field Marshal Haftar today and was clear on the need to avoid a return to conflict. We also discussed Russia's invasion of Ukraine and the importance of withdrawing all mercenaries from Libya," Hurndall tweeted.
The UK Ambassador also met with the Mayor of Benghazi to discuss opportunities for Libyan and British businesses to cooperate on renewable energy, healthcare and education sectors.
The Libyan people want to end a decade of violence and elect a government, showing "zero appetite" for further conflict despite a renewed political standoff, the UN's top in-country official told AFP on Sunday.
Speaking as concerns mount over the sustainability of a 17-month-old ceasefire, the UN Special Adviser, Stephanie Williams, also insisted that deepening fractures, including a re-emergence of rival governments, can be "worked through."
"Most Libyans really want to put an end to 11 years of chaos, division and war — and do so in a peaceful way by going to the ballot box," Williams said.
Libya was meant to hold elections last December. This was part of a UN-guided peace process aiming to draw a line under a complex conflict that dates back to the 2011 revolution that toppled the Gaddafi regime.
However, as political factions wrangled over their legal basis and the eligibility of controversial candidates, the polls were indefinitely postponed.
Williams said that was "a huge disappointment" to Libyans, especially after some 2.8 million citizens registered to vote amid a rare period of optimism following a landmark October 2020 ceasefire.
A new fissure deepened early this month when Libya's eastern-based parliament approved a new cabinet in a direct challenge to a Tripoli-based unity government.