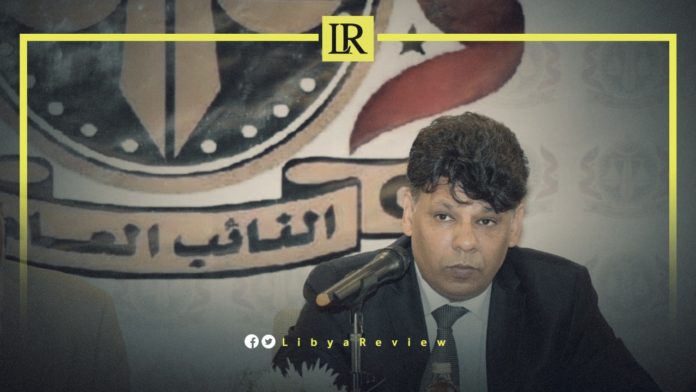 The Libyan Attorney General's Office announced the detention of the Dean of the Faculty of Arts at Al-Zawiya University. This is pending investigations, after he was accused of forging his university degree.
The office said in a statement on Wednesday that the dean, "has committed the crime of forgery and the collection of illegal material benefits."
The statement indicated that the evidence showed "the accused had dropped out of studies in order to obtain a leave, for which he was delegated since 2009."
The statement concluded that the professor had deliberately submitted a forged certificate. This was attributed to the University of Delaware, in the United States.
After the fall of the leader Muammar Gaddafi, forgery of official documents and corruption spread in Libya. The outgoing Prime Minister of the Government of National Unity (GNU), Abdel-Hamid Dbaiba has reportedly forged his university degree.
Libyan human rights activist, Hussam Al-Qamati accused the PM of forging his university degree in order to run in the Presidential elections.
Al-Qamati tweeted that Dbaiba forged his university degree, which the PM claims he obtained in 1990 from the University of Regina in Canada.
"He does not have a university degree. He graduated with a high school degree in applied engineering from Tripoli. After reviewing the attached certificate, we decided to verify its authenticity and contact the Canadian University of Regina, which denied that Dbaiba had studied there or obtained a university degree from it," he tweeted.
The Presidential Elections Law in Libya, which was issued by the Libyan Parliament stipulates that candidates must have a university degree. The law also says that the candidate must not hold any other nationality.
Notably, the elections which were supposed to be held last year have been postponed indefinitely. This is due to disputes between the conflicting political parties.