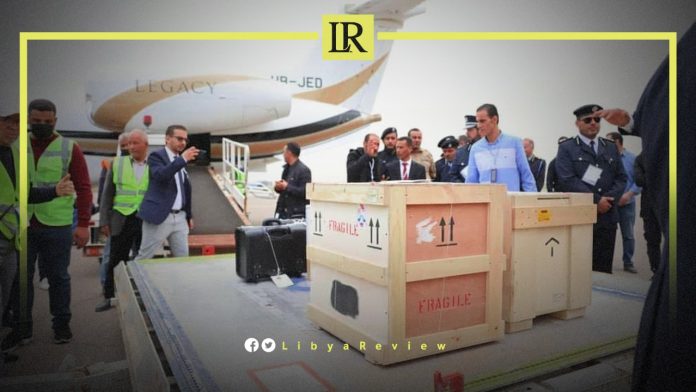 On Thursday, US Manhattan District Attorney, Alvin Bragg announced the return of two artefacts, collectively valued at more than $500,000 to Libya.
These included the, "Veiled Head of a Lady" and "Bust of a Bearded Man," both looted from the ancient city of Cyrene, modern-day Shahat. They were stolen between the 1980's and 1990's, shortly before their appearance on the international art market.
The items were returned during a repatriation ceremony attended by the Charge d'Affaires of the Libyan Embassy in DC, Khaled Daief, and US Homeland Security Investigations ("HSI") Acting Deputy Special Agent-in-Charge, Mike Alfonso.
"These are more than just beautiful artefacts – they are windows into thousands of years of culture, and deserve to be returned to their country of origin," said New York District Attorney, Bragg.
"Manhattan is home to some of the most prized art and history pieces in the entire world, but they must be acquired legally. We will not allow New York to be a hub for trafficked antiquities, and will continue to crackdown on looting and smuggling across the globe, in coordination with our law enforcement partners," he added.
Dating to roughly 350 B.C.E, the Veiled Head of a Lady is valued at nearly half a million dollars, and was seized from the Metropolitan Museum of Art where it was on view since 1998.
Prior to its display at the Met, the piece had been looted from a tomb in Cyrene, smuggled into Egypt by an antiquities trafficker known to the Manhattan District Attorney's Office, and then shipped to New York. Dating to 100-300 C.E., the Bust of a Bearded Man is valued at $30,000 and was also looted from Cyrene, where it originated in a tomb rich with small niches. The piece was smuggled from Libya to Geneva, Switzerland, before arriving in Manhattan.
In January of this year, the Manhattan D.A.'s Office returned another marble antiquity looted from Shahat, valued at $1.2 million the "Veiled Head of a Female," to the people of Libya.