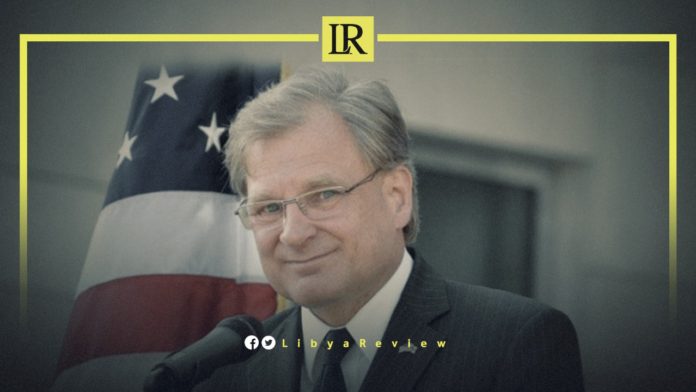 On Thursday, US Ambassador to Libya, Richard Norland saluted the efforts of the Manhattan Attorney General's Office, and the US Homeland Security Service to successfully return a stolen greek statue to Libya.
The US is preparing to return an ancient funerary bust to Libya, dating back to the fourth century BC. The Hellenistic-era statue of a young goddess was stolen from the ancient city of Cyrene, near Shahat, eastern Libya.
Norland said, "This is a victory for Libya, as well as a victory for law enforcement and the rule of law."
On Monday, the Libyan Embassy in Washington D.C confirmed that it is organising the return of a marble funerary statue to Libya, after it was looted several years ago.
In press statements, the Embassy indicated that the Antiquities Anti-Trafficking Office in New York informed them that the federal investigations into the looted statue have ended. It explained that the statue is that of Greek goddess, Persephone and was stolen from the eastern Libyan city of Shahat. There was an attempt to sell the statue, at auction, during an exhibition in New York City.
The Libyan Embassy pointed out that the investigations lasted nearly three years, and led to extensive cooperation with the US State Department to secure the return of the statue back to Libya. The Chargé d'Affairs, Khaled Daief will travel to New York to attend a ceremony on 12 January, to receive the looted statue, before transferring it to Libya.
This is the second stolen artefact to be returned to Libya in recent years. A 2nd century BC figure, some 2,200 years old, was seized at London's Heathrow airport several years ago, after being illicitly imported, according to a press release from the British Museum.
In 2013, experts from the museum were called upon to help identify the item, and immediately informed the UK tax authority, HMRC, of its historical importance and origins. According to the museum, this type of statue is relatively easy to identify as its manufacture was restricted to workshops in Cyrenaica, ancient Libya. Cyrenaica was settled by the Greeks in the 7th century BC. Around 100 statues of this type have been found in the area, although only the heads survive in more than 50% of cases, said the museum.