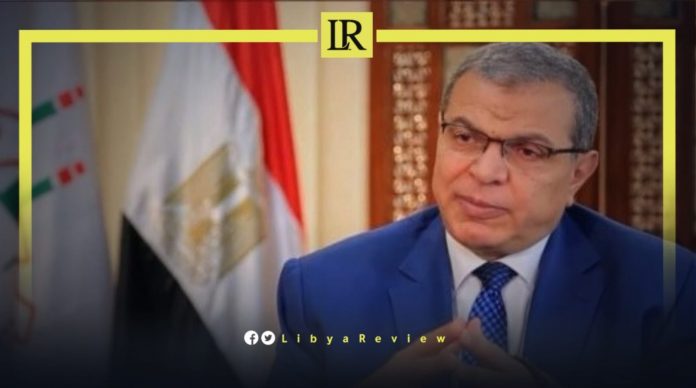 The Egyptian Minister of Labour, Mohamed Saafan, met with his Libya counterpart, Ali Al-Abed, to discuss sending Egyptian workers to the neighbouring country for reconstruction efforts.
The two Ministers also reviewed the electronic link system and its role in legalising the presence of Egyptian workers in Libya. They furthermore discussed setting a minimum wage for Egyptian workers, as well as providing them with health insurance.
According to the statement of the Egyptian Ministry of Manpower, Saafan expressed his wishes for the stability of the situation in Libya.
"The Minister of Manpower requested the preparation of a health insurance policy for Egyptian workers traveling to Libya, covering work injuries and death, and covering treatment expenses," the Egyptian Ministry added.
The two Ministers exchanged views on the damages of "illegal immigration" to the work system.
The Libyan Minister indicated that his country is seeking to provide all facilities to bring in Egyptian workers for reconstruction.
Libya fell into chaos in 2011 after a NATO-backed uprising, toppled long-time leader Muammar Gaddafi.
Most of the infrastructure in Libya has been destroyed. The North African country is seeking to rebuild the areas destroyed by the civil war.
Several forums were launched to discuss the reconstruction of the north Afrivan country. It is likely that the lion's share of these projects will go to Egypt, Italy and Turkey.
In December 2021, the Libyan Minister announced that an electronic link system was launched between Libya and Egypt to regulate Egyptian labours' entry into the country.
In a joint press conference with his Egyptian counterpart Mohamed Saafan, Al-Abed said that the e-link system also aims to prevent human trafficking and illegal migration to the North African country.
He added the system will facilitate the recruitment of Egyptian workers needed in the labour market of Libya, which is focusing on reconstruction after a decade of turmoil.
The new mechanism will focus on the prevention of counterfeit, the illegal exploitation of labour importation, and human trafficking in Libya, he said.
Al-Abed added that Egyptian workers seeking jobs in Libya will only be allowed to travel to the country through the system.
In September 2021, Al-Abed announced the launch of the Wafid portal to regulate the flow of foreign labour into Libya. He added that the portal would help safeguard workers' rights by documenting the exact number of workers in the country, their places of work, their specialisation, as well as whether they work for companies or individuals.
Violence since the uprising in the oil-rich country has scarred businesses and labour, yet efforts to push through with reconstruction continue through the recruitment of workers in neighbouring countries.