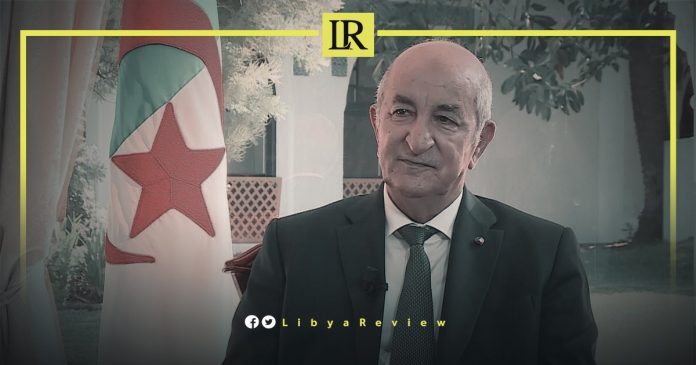 The Algerian President, Abdelmajid Tebboune, told the United States (US) Secretary of State that a proxy war is still underway in the destabilised neighbouring country of Libya.
According to a statement issued by US Department of State on Friday, Tebboune expressed his dissatisfaction about the situation in Libya.
Tebboune stressed that his country is against the presence of all mercenaries in Libya, and will not accept them anywhere near the Algerian borders.
"We have done everything to ensure that our Libyan brothers and sisters have the opportunity to express themselves and we have been fighting for these elections in Libya for two years now," Tebboune said.
"We came to the conclusion that the ones who have been elected represent no one," he added.
The Algerian President also spoke about the tensions between the interim Prime Minister of the Government of National Unity (GNU), Abdelhamid Al-Dbaiba, and and the Prime Minister-designate, Fathi Bashagha. "This situation will continue because none of them are representatives," Tebboune claimed.
"The worst part is that in Libya there are forces who are getting into wars by proxy, and when we're facing such strong adversaries, it's not up to Libyans to kick them out." he said.
"In Berlin, we have agreed that all countries involved in the Libyan crisis should agree on never let either guns or mercenaries inside the country. Two months later there was 3,000 tons of arms, which means that the solution is elsewhere," he explained.
The Algerian leader said that there are three or four countries at war inside Libya, in addition to the presence of the Russian group Wagner, Syrian mercenaries as well as Turkish, Sudanese and Chadians forces.
Tebboune also expressed his country's support for holding democratic elections in Libya, as it is the only way out of this crisis.
"If Libya wants to be built again democratically, we need elections from scratch. We can help them organise it," he concluded.