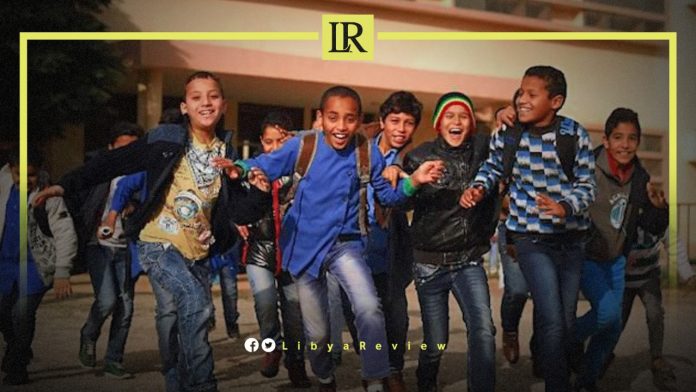 The United Nations Children's Fund (UNICEF) unveiled a project to establish life-skills clubs in six Libyan schools.
In a statement, UNICEF said that the life-skills clubs will be formed in six schools in the municipalities of Sebha, Zintan, and Janzour. It will benefit a total of 48,000 adolescents.
The statement added, "we believe that young people in Libya are strong actors in the environmental and social movement and their bright ideas deserve a chance to be developed into a reality that helps their country."
They expressed there willingness to harness the power of significant new trends in order to enable young women and men to thrive in the workplace. It did so with the support of the European Union (EU).
Last month, UNICEF announced that two children were killed and one injured due to explosive remnants of the war in Libya. In a statement, it added that the victims included two brothers.
"Last year alone, the UN was able to verify that at least 26 children in Libya were killed or injured due to explosive remnants of war," they said.
UNICEF called on all parties to spare no efforts to clear Libya of land mines and unexploded ordnances. In addition to supporting children and families affected in the country.
"Every child in Libya across the country has the right to live in a safe and protective environment. UNICEF, in close collaboration with the government authorities, including Libyan Mine Action Centre, (LIBMAC) and United Nations Mine Action Service (UNMAS) is working to ensure that the injured children and their families receive sufficient and quality victim assistance. UNICEF continues to support the Mine Action community headed by LIBMAC, with the support of UNMAS and other actors working in the area of explosive ordinance risk education," the statement said.
UNICEF stressed the importance of increased awareness of the risks posed by explosive remnants.