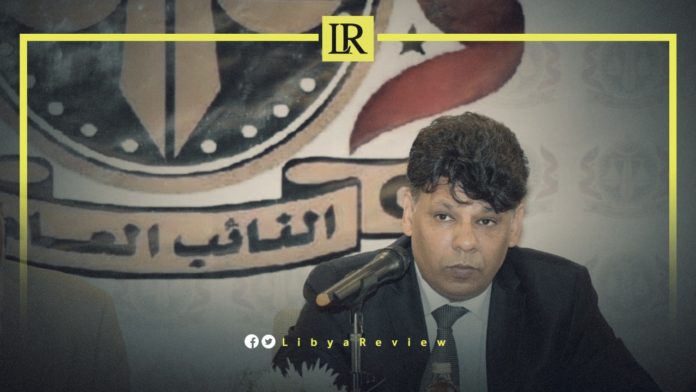 On Saturday, the Libyan Public Prosecutor, Al-Siddiq Al-Sour, ordered the arrest of the Chairman of the Board of Directors of the Libyan Ports Company (LPC) for selling state lands for 25 million Libyan dinars.
In a statement, the Public Prosecutor's office stated that the accused man abused his authority as the company's Head of the Board of Directors to conclude a contract for the sale of a plot of land with an area of 37 hectares. The company used this land to store materials and machinery in the city of Benghazi.
The statement indicated that the accused had also sold a number of other state-owned lands that were not part of the company's assets.
The Public Prosecutor clarified that the LPC only has usufruct rights with regards to such assets as per the contract concluded with State Property Authority.
"The accused has no right to dispose of the plot of land in a manner that leads to the transfer of its ownership or to sell off some of the company's assets," the statement added.
Notably, the Libyan Public Prosecution previously remanded a Jumhouria Bank employee, after allegations arose that she embezzled 1.8 million Libyan dinars from a client's bank account.
The Public Prosecution said in a statement on Wednesday that it had conducted an investigation into the incident, and identified the persons authorised to access the bank's system.
"It has been proven that one of the bank's employees embezzled the money, disguised its source by transferring it to bank accounts belonging to her relatives, and then withdrew it in cash," the Libyan Public Prosecution said in a statement.
"After questioning the accused, she was remanded in custody pending investigation," it added.
The Libyan Public Prosecution also interrogated a number of employees who allowed the accused access to the system login keys and subsequently failed to inform the authorities of the incident. They also were detained pending investigation.