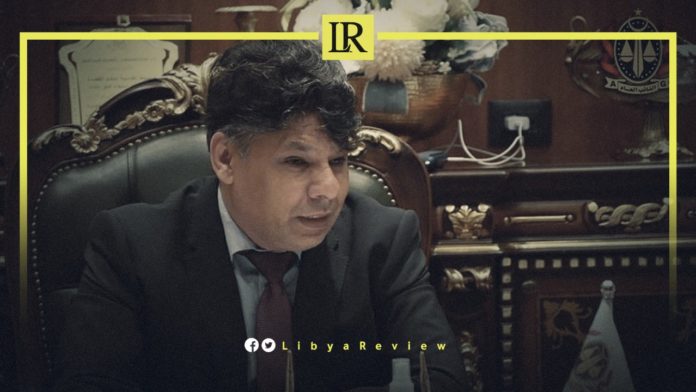 The Libyan Public Prosecution decided to imprison three Libyans for detaining migrants and treating them in a degrading manner, the Attorney General's Office said in a statement on Friday.
The statement indicated that the Attorney General ordered urgent investigations to reveal the circumstances of the death of a migrant in the Ghout al-Shaal shelter center on October 8th, in Tripoli.
Eyewitnesses told the Prosecution that they saw a security guard quarrel with a migrant in the shelter, due to the violence and beating up of one of his sons. The migrant died after being hit with an iron-bar on his head, according to the Public Prosecution report.
The prosecution's investigations resulted in the identification of the perpetrator of the migrant's murder in the shelter, and an arrest warrant was issued for him. The statement did not mention the name or the rank of the perpetrator.
The Attorney General's Office denied the International Organization for Migration's (IOM) report that four migrants were killed during those events, describing the statements as false.
On the 6th of October, 500 migrants managed to escape from the Gheriyan centre and were chased by guards who opened fire using live ammunition.
The United Nations (UN) has repeatedly condemned the inhuman conditions in Libya's detention centres in which migrants and refugees are held in severely overcrowded facilities with limitations on access to life-saving humanitarian assistance.
On Tuesday, the UN Human Rights Office (OHCHR) said that it was extremely worried about the continued suffering of migrants and asylum seekers in Libya, who are experiencing a myriad of daily violations and abuses at the hands of both state and non-state actors.