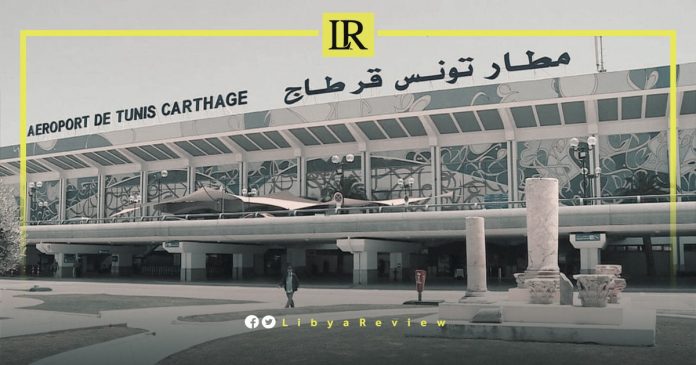 The authorities of Tunis-Carthage International Airport arrested a Libyan national, as he was preparing to leave the departures hall. In his possession were four gold bars, weighing 15 kilograms, and valued at about two million dollars. He had attempted to hide them under the folds of his clothes.
The accused also tried to offer a $30,000 bribe to the investigation officer to release him. He told the investigator that one of his relatives residing in Tunisia could provide that amount.
"The Tunisian officer pretended to accept the defendant's offer and asked him to bring the partner of the bribery," the Tunisian Public Prosecution said in a statement.
"As soon as a partner arrived with a $30,000 bribe, he was arrested at the airport," the statement added.
The Public Prosecution Office in Tunisia also discovered an international currency trading network, led by a Libyan citizen residing in Tunisia.
Over two million dinars are believed to have been illegally transferred abroad.
In October 2021, Tunisian security authorities in the city of Medenine thwarted an attempt to smuggle nearly one million euros into Tunisia, from Libya.
The General Customs Administration stated that this is part of efforts to stop the smuggling of money on the southeastern border with Libya.
"A customs guard patrol was able to thwart the attempt to smuggle €994,000 euros, hidden in a car with a Tunisian license plate number," the customs said.
Notably, The Libya Ministry of Interior's General Administration of Ports Security stressed that Tunisia must abide by the agreement of the Ras Ajdir border crossing.
The Libyan Ministry of Interior said: "this agreement is based on the instructions of Minister, Khaled Al-Tijani regarding the follow-up of work at the Ras Jedir port. As well as the development of solutions to the problems and obstacles facing travellers at this vital port linking Libya and Tunisia."