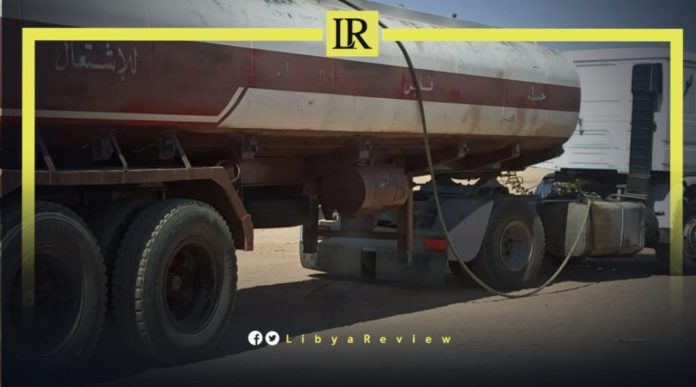 On Sunday, the Shweref Brigade of the Libyan Western Military District seized a 20,000-liter fuel-smuggling truck. An ambush was set up on the desert road near the Qurayyat area, during the Iftar period.
The force also managed to rescue a truck driver after he was involved in a traffic accident, on the highway linking Qurayyat and Al-Shweref.
It added that the members of the company transported the driver to the Qurayyat Hospital. His belongings, including 16,000 dinars were handed over to his family.
Last week, Libya's 444th Combat Brigade, announced the arrest of several people and the seizure of three trucks loaded with 100,000 liters of smuggled fuel, south of Bani Walid.
The brigade said that "the campaigns against the smuggling heads will continue and will not stop, until they are uprooted, and the homeland and its people are protected."
Libya continues to suffer from a subsidised fuel crisis which is smuggled. In 2018, the UN Panel of Experts on Libya said that "fuel smuggling from and within Libya continues to be a thriving activity." They noted that armed groups and transnational criminal networks reap significant profits from the illegal export of refined petroleum products.
In the report to the Head of the Security Council, they noted that three out of the six attempts to illegally export crude oil, were successful.