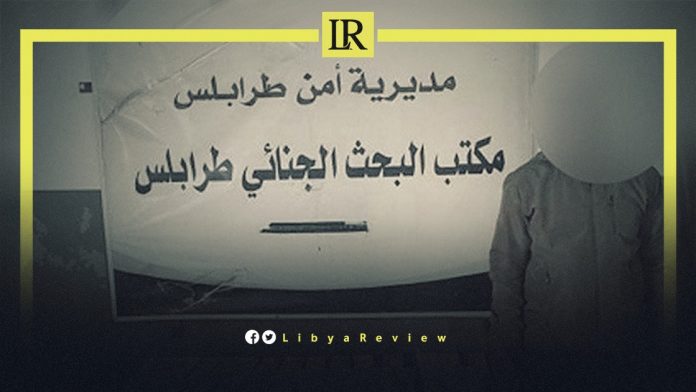 A Libyan bank official was caught red-handed, as he requested a bribe of 80,000 dinars from the owner of a company contracting with the bank.
Police said they formed a working group from the General Investigation Squad, to collect information and identify the corrupt official.
The owner of the company pretended to agree on paying the bribe to the bank official, and an ambush was organised. "The corrupt bank official was referred to the competent authorities," the Tripoli police said.
The banking sector in war-torn Libya is institutionally divided, with two rival central banks in the east and west.
Libyan parties, as well as the international community, believe in the necessity of unifying the Central Bank of Libya (CBL). Promising steps have been taken regarding the unification, and its Governor, Siddiq Al-Kabir stated that it is expected to be unified in the coming months.
Notably, Libya's Attorney General has ordered the detention of the Head of the Treasury Department of Al-Jumhuriya Bank; Al-Sabri branch, on charges of embezzling funds from customer accounts.
A statement issued by the Attorney General's office said: "In response to the requirements of the public interest, the Public Prosecution is moving the criminal case against the person responsible for the treasury work of the Jumhouria Bank branch – Al-Sabri."
The statement added that the prosecution's Anti-Corruption division in Benghazi received a report from the bank manager. He had accused the Treasury Head of embezzling funds from customer accounts, and "the Prosecution investigated the accused, and found him guilty," according to the statement.
"The accused embezzled a sum of 160,000 dinars, and distorted data from the treasury department to conceal the crime," the statement explained.
"The treasury manager has been remanded in custody for six days, pending the case," the statement concluded.