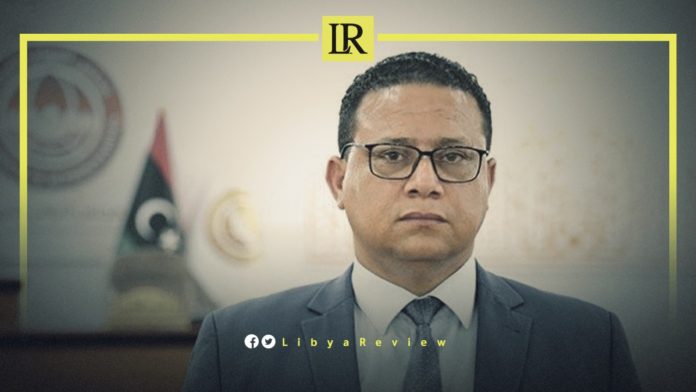 Spokesman for the Libyan Parliament, Abdullah Blaiheg said that the Government of National Unity (GNU) headed by Abdel-Hamid Dbaiba is working illegally. He confirmed that Parliament has taken the necessary legal procedures regarding the issue.
In televised statements, Blaiheg said: "the proposal of a number of Presidential candidates regarding the formation of a mini-government to prepare for the elections is not on the table for us. We have already formed a new government after the end of the Dbaiba government's legal term."
"There are meetings that will start in Cairo, organised by the United Nations Support Mission in Libya (UNSMIL). The Libyan Parliament formed a committee to start implementing the 12th constitutional amendment, which was carried out in agreement with the High Council of State (HCS).
The committee will have the task of amending the draft constitution, in accordance with the 12th constitutional amendment. If it finds any disagreement with the constitutional amendment, it will have to refer to the Parliament," he noted.
"All bodies and actors must work to fulfill the electoral process. The Parliament supports the elections before 24 December. We hope that the constitutional trend will be supported and there is an opportunity according to the 12th constitutional amendment, whether through a referendum on the constitution or holding elections," Blaiheg added.
Notably, the Libyan Parliament announced that it formed a committee to hold talks with the HCS, to discuss amending the draft constitution.
This aims to end the current blockage in the political track. The committee includes 12 MP's to review the points of contention in the draft constitution conducted by the Constituent Assembly, and to make the necessary amendments.
The Parliament stressed that it would adhere to the 12th constitutional amendment, and the deadlines set for the completion of its tasks.
However, Parliament's procedures are still in dispute with the HCS, which refuses to change the government of Abdel-Hamid Dbaiba, or amend the constitutional declaration. The HCS is also demanding a constitutional path first, in order to hold Parliamentary elections as soon as possible.
The disagreement and political division over laws and constitutional amendments, was one of the reasons for the failure of the Presidential elections in December. The dispute maintains the current ambiguity in Libya. Especially regarding the fate of the two competing governments, and the future of the elections.
According to the constitutional declaration, if the committee fails to implement the constitutional amendments within 45 days, "a committee formed by Parliament and the HCS shall, within a month, prepare a constitutional rule and binding electoral laws."