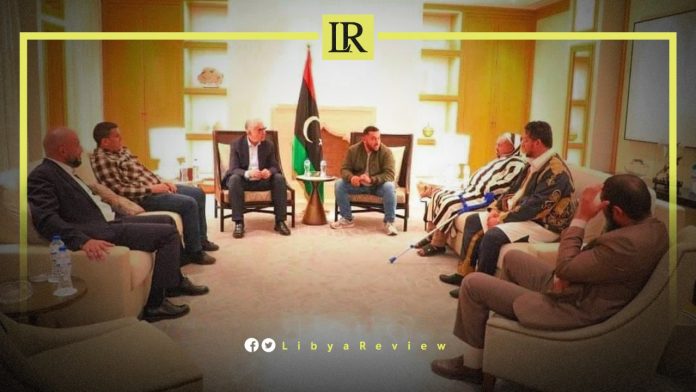 On Thursday, Libya's Prime Minister-designate, Fathi Bashagha met with a number of field commanders from the city of Misrata in Tunis.
The meeting included Mohamed Al-Hussan, Abdel-Salam Alilish, and Mukhtar Al-Jahawi.
Details about the meeting discussions have not been revealed.
This comes days after rival PM, Abdel-Hamid Dbaiba held a meeting with the same commanders in Misrata.
Dbaiba's Government of National Unity (GNU) said that they discussed the military situation, and the role of the supportive forces in maintaining security and stability in the country.
It added that the commanders affirmed their rejection of any steps that would lead to the return of divisions, and the spectre of war between Libyans.
Notably, Libya is currently facing a political crisis after the Libyan Parliament swore in Bashagha to lead a new interim government in February. MP's argued that the Dbaiba's mandate expired when elections failed to take place.
Dbaiba has since refused to cede power, and warned that the appointment of a new interim government could lead to war and chaos in the country. He renewed his pledge to only hand power over to an elected government.
Libya was meant to hold elections last December, as part of an UN-guided peace process. Political factions wrangled over their legal basis and the eligibility of controversial candidates, resulting in the polls being indefinitely postponed.