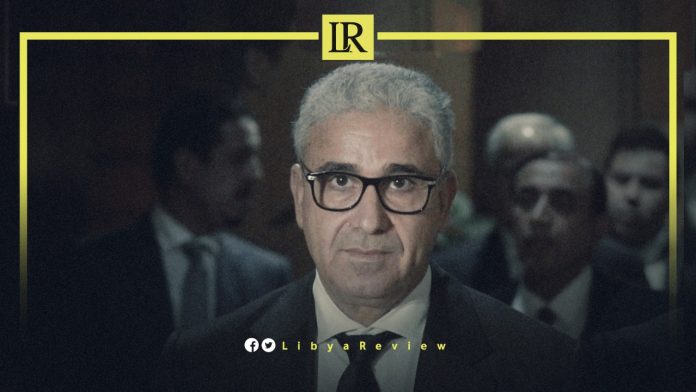 On Sunday, the new Libyan government, headed by Prime Minister, Fathi Bashagha, welcomed the statement issued by military commanders from the city of Misrata.
The military commanders of Misrata called on the two rival governments not to drag the country into armed conflict, and uphold the political dialogue as a means to resolve the crisis.
Bashagha's government said it has followed the statement issued by Misrata military commanders, in which they call for rejecting the military escalation and the peaceful transfer of power.
"We welcome this statement, which met the principles and policy of the new Libyan government to start its work from the capital, Tripoli, in accordance with the law and by peaceful way," Bashagha's Media Office said.
The new government also held the outgoing government fully responsible for any military escalation that affects the security and stability in the country.
The Misrata commanders asserted that the two Prime Ministers, Fathi Bashagha and Abdelhamid Al-Dbaiba, as well as the United Nations Support Mission in Libya (UNSMIL) will be held accountable for all the violence, bloodshed, and rioting that might occur in the country.
According to the commanders, the statement is part of their effort to start a peaceful dialogue between the Libyan parties to spare the country from conflict.
The statement also comes two days after they held separate meetings with Bashagha and Al-Dbaiba to discuss the military situation and the role of the supportive forces in maintaining security and stability in the country.
On Friday evening, Tripoli witnessed military movements, amid reports of military convoys carrying heavy and medium weapons. They were seen leaving several cities in the western region, heading towards the capital.
Notably, Libya is currently facing a political crisis after the Libyan Parliament swore in Bashagha to lead a new interim government in February. Members of Parliament (MPs) argued that the Al-Dbaiba's mandate expired when elections failed to take place.
Al-Dbaiba has since refused to cede power, and warned that the appointment of a new interim government could lead to war and chaos in the country. He renewed his pledge to only hand power over to an elected government.