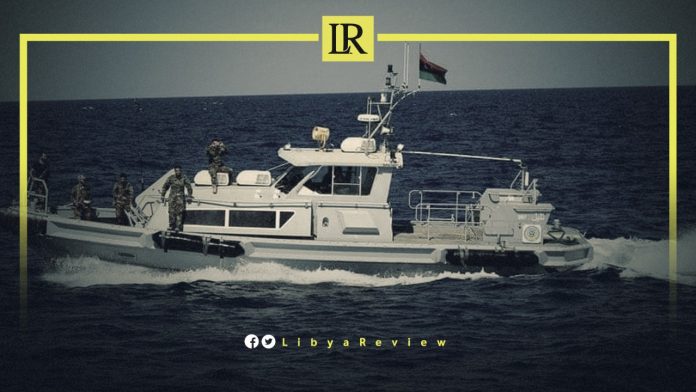 On Monday, Libya's Interior Ministry announced that it had received two out of six, state of the art naval boats from Italy, in a handover ceremony.
The ministry explained that the ceremony took place between the General Department of Coastal Security, the Department of Relations and Cooperation, and the Security Attaché of the Italian Embassy in Libya.
On the sidelines of the ceremony, a meeting was held with the Director of the Department of Relations and Cooperation, the Director of the General Department of Coastal Security, the Director of Tripoli Port Security, and Italian Embassy officials.
This was to discuss training Libyan personnel on the new boats, periodic maintenance, and the arrival of equipment and operational supplies necessary for the Coastal Security Department.
The meeting's participants moved to the Tripoli seaport to inspect the new boats, and to see the ongoing maintenance work.
Recently, the Libya Oil and Gas Minister, Mohamed Aoun, said that Libya exports 250 million cubic feet of gas daily to Italy (91 billion cubic feet annually). He added that the quantities exported to Italy through the line from Mellitah to southern Italy are not large in comparison to the consumption of the European country.
In his statement to 218TV, Aoun added that the general daily production of the Libya oil recorded 1.2 million barrels.
Aoun stated that no decision has been received from the Libya Audit Bureau, regarding the suspension of the National Oil Corporation's (NOC) Chairman, Mustafa Sanalla.
"We have not received any decision from the Audit Bureau regarding the suspension of the NOC's Chief. We had submitted many complaints to the government's cabinet to voice our rejection of the measures taken by Sanalla," the Libyan Oil Minister said in press statements.