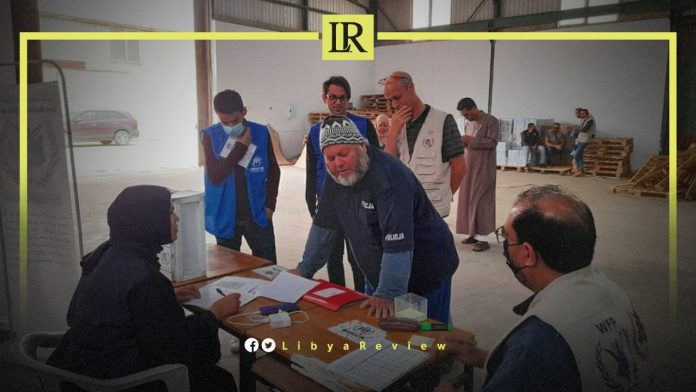 On Monday, the United Nations High Commissioner for Refugees (UNHCR), announced that it had distributed food baskets to 226 Syrian refugees in Benghazi.
In a tweet, UNHCR added that it did this in cooperation with the UN World Food Programme (WFP), through the Libyan Humanitarian Relief Agency (LibAid).
It stated that additional distributions of staples to some of the most food-insecure individuals will continue in various Libyan cities, during the holy month of Ramadan.
Earlier this month, UNHCR announced that it has rehabilitated the Abu-Salim stadium in Tripoli. This coincided with the International Day of Sport for Development and Peace (IDSDP).
It said that this was implemented with Greece's support. It added that it is currently developing activities to help protect children from local and displaced communities, through sports.
Notably, UNHCR reported that it has distributed winter items to 200 displaced Tawerghan families living in settlements in Ajdabia.
Around 950 IDP's received the items through UNHCR, and its partner LibAid.
"With this final delivery, UNHCR and LibAid have reached out to 1,146 displaced Libyan families in eastern Libya," a statement read.
Mattresses, blankets, winter apparel, footwear, kitchen sets, solar lamps, school bags, and electric heaters are among the items, according to the statement.
During the 2011 uprising, residents of Tawergha allied with the forces of former Libyan leader, Muammar Gaddafi against rebels in the nearby city of Misrata. They were left displaced after Gaddafi's regime was toppled.