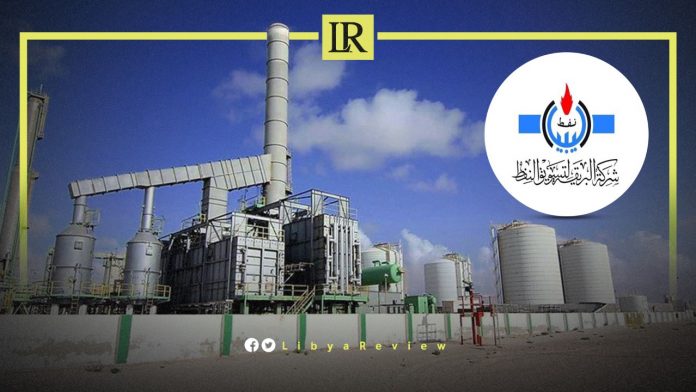 Libya's Brega Petroleum Marketing Company denied rumours that it had stopped supplying airlines with aviation fuel.
In a statement by the company, it added that "it is legally prohibited to sell on credit to any commercial company." It mentioned that "these companies include Libya's Airlines and Afriqiyah Airways. In order to preserve public money."
The statement added that these two companies owe the Libyan state millions of dinars, as a result of their failure to pay their debts on aviation fuel. "Although Libya's High Debt Committee formed by Brega continues to follow up on debts with these commercial companies, it has not committed to paying their instalments."
The Company stressed that public funds would be wasted, if the company continues supplying them, in violation of the decisions issued in this regard. It noted that passengers of both companies fully pay for their travel tickets, in advance.
It claimed that it "cannot be forced to continue supplying companies that refuse to pay for their fuel, or abide by the agreements."
The statement pointed out that, "there must be regularity in paying the debts owed by them and even fulfilling obligations towards the Libyan state. In order to enable the Brega company to carry out its duties, and collect its debts from commercial companies."
Notably, on Monday, the National Oil Corporation (NOC) warned of a "painful wave of closures" after declaring force majeure on exports from the Zueitina oil port. Forces in the east appear to have expanded a production blockade over a political standoff, according to Reuters.
With global energy markets already restricted due to the Ukrainian crisis, greater losses from Libya's recent 1.2 million barrels-per-day output will put further pressure on prices.
The NOC said the closures were caused by "a group of individuals" entering facilities. Protesters in eastern Libya have demanded the Tripoli-based Prime Minister, Abdel-Hamid Dbaiba to resign, in favour of a recently appointed rival, Fathi Bashagha.
"Workers of the companies: Zueitina, Mellitah, Sarir and AGOCO on Sunday were forced to completely and gradually shut down production," the Corporation said in a statement, referring to its units that export through the Zueitina crude terminal.
It said the closure of facilities would affect electricity output at Zueitina and northern Benghazi power plants. As well as lead to a shortage of cooking gas in eastern Libya.
"We urge the Libyan people to form a local public opinion aimed at maintaining the flow of oil to the world markets, and take advantage of the current price boom," NOC Chairman, Mustafa Sanalla said in the statement.